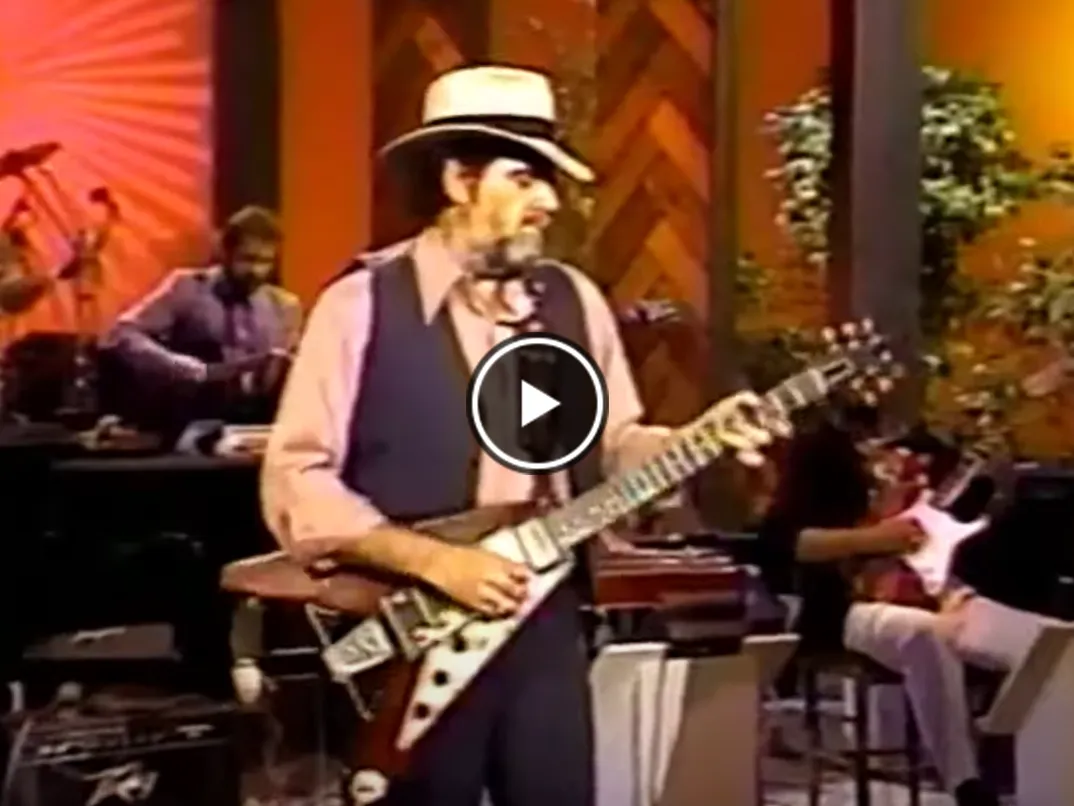 Lonnie Mack
Lonnie McIntosh (July 18, 1941, April 21, 2016), known by his stage name, Lonnie Mack. He was an American rock, blues, and country singer-guitarist. As a featured artist, his recording career spanned the period from 1963 to 1990. He remained active as a performer into the early 2000s.
Mack played a major role in transforming the electric guitar into a lead voice in rock music. Best known for his 1963 instrumentals, "Memphis" and "Wham!". People called him a rock-guitar "pioneer" and a "ground-breaker" in lead guitar soloing. In these, and several other early guitar instrumentals, "he attacked the strings with fast, aggressive single-string phrasing and a seamless rhythm style". These tunes are said to have formed the leading edge of the virtuoso "blues rock" lead guitar genre.
His guitar recordings were a significant influence on many prominent rock guitarists, including Stevie Ray Vaughan, Jeff Beck, Duane Allman, Dickie Betts and Ted Nugent. According to Guitar World magazine, Mack's early solos influenced every major rock-guitar soloist from the 1960s through the 1980s, from "Clapton to Allman to Vaughan" and "from Nugent to Bloomfield".
Mack is also considered one of the finer "blue-eyed soul" singers of his era.
Mack was closely identified with the distinctive-looking Gibson Flying V guitar that first appeared in 1958. When he was seventeen, he bought the seventh Flying V off the first-year production line, naming it "Number 7".
Mack released close to a dozen albums, playing a mix of blues, rock, country, R&B and rockabilly. He was inducted into the International Guitar Hall Of Fame in 2001 and the Rockabilly Hall Of Fame in 2005.
Albums
1964: The Wham of that Memphis Man!
1969: Glad I'm in the Band
1969: Whatever's Right
1971: The Hills of Indiana
1973: Dueling Banjos (with Rusty York)
1977: Home at Last
1978: Lonnie Mack with Pismo
1985: Strike Like Lightning
1986: Second Sight
1988: Roadhouses and Dance Halls
1999: South (rec. 1978)