Tommy Emmanuel
"Deep River Blues" is Tommy Emmanuel's latest music video promoting the last album of the artist "Accomplice One"
The album "Accomplice One" was released on January 19, 2018. The CD contains songs recorded by Emmanuel in a duet with other artists such as Jason Isbell, Mark Knopfler, Ricky Skaggs, Rodney Crowell, Jerry Douglas, Amanda Shires and David Grisman.
"Working with the best artists I know and the most inspiring on the music scene is a great honor for me – says Tommy Emmanuel." I wanted to record an album with duets that reflects my love for different genres, challenges related to rearranging classical songs and willingness to share fun associated with improvisation with other musicians. "
A few days ago, the guitarist released a video for the composition of "Deep River Blues" recorded together with Jason Isbell. The video was directed by Joshua Britt and Neilson Hubbard.
Track list from CD "Accompliance One"
Deep River Blues / Jason Isbell
Song and Dance Man / Ricky Skaggs
Saturday Night Shuffle / Jorma Kaukonen & Pat Bergeson
Wheelin' and Dealin' / J.D. Simo & Charlie Cushman
C-Jam Blues / David Grisman & Bryan Sutton
(Sittin' On) The Dock of the Bay / J.D. Simo
Borderline / Amanda Shires
You Don't Want To Get You One Of Those / Mark Knopfler
Keepin' It Reel / Clive Carroll
Looking Forward to the Past / Rodney Crowell
Purple Haze / Jerry Douglas
Rachel's Lullaby / Jake Shimabukuro
Djangology / Frank Vignola & Vinny Raniolo
Watson Blues / David Grisman & Bryan Sutton
Tittle Tattle / Jack Pearson
The Duke's Message / Suzy Bogguss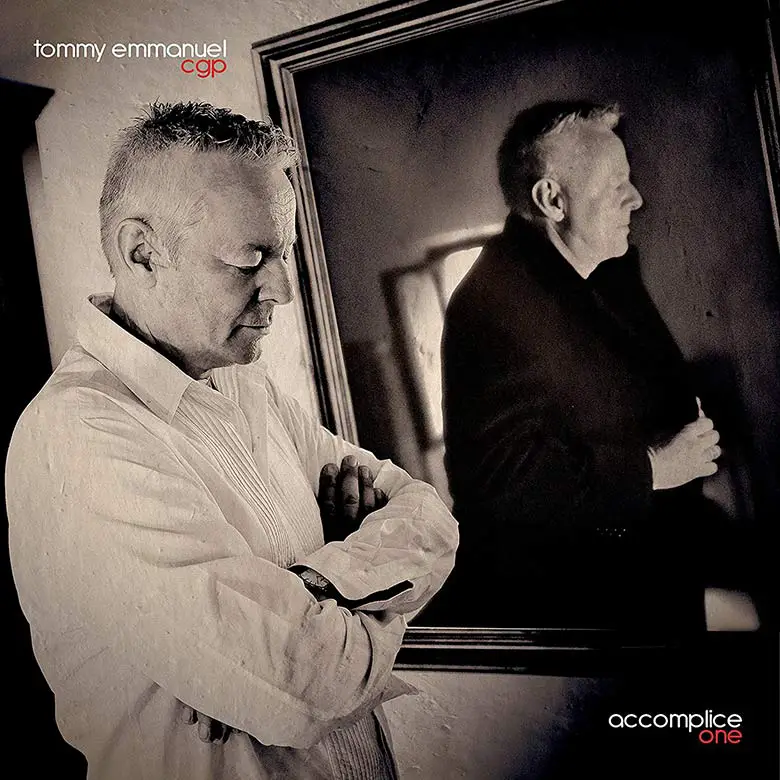 Emmanuel had said that even at a young age he was fascinated by Chet Atkins's musical style (sometimes referred to as Travis picking) of playing bass lines, chords, melodies, and harmonies simultaneously using the thumb and fingers of the right hand, achieving a dynamic range of sound from the instrument. Although Emmanuel's playing incorporates a multitude of musical influences and styles, including jazz, blues, bluegrass, folk and rock, this type of country finger-style playing is at the core of his technique. While Emmanuel has never had formal music training and does not read or write music, his natural musical ability, intrinsic sense of rhythm, and charisma gained him fans from all over the world.