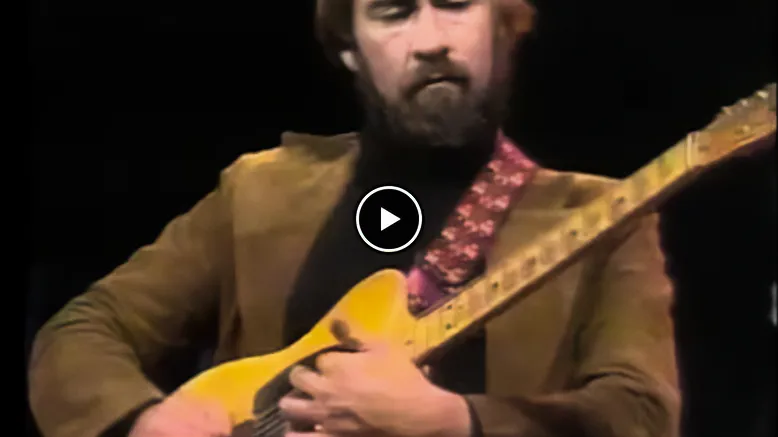 Roy Buchanan – could anyone make a telecaster cry like him?
Roy Buchanan
(September 23, 1939 – August 14, 1988) was an American guitarist and blues musician. A pioneer of the Telecaster sound, Buchanan was a sideman and solo artist, with two gold albums early in his career, and two later solo albums that made it onto the Billboard chart. Despite never having achieved stardom, he is still considered a highly influential guitar player. Guitar Player praised him as having one of the "50 Greatest Tones of all Time."
Probably the biggest unknown from the Guitarists of the World. He was also an unbelievably modest man and a guitar genius. He was seduced by blues and a girl about the beauty of the princess. Unfortunately, he did not do well. Roy Buchanan was ranked 57th among the best guitarists of all time. He was the precursor of the use of a Telecaster in blues. He was born during the outbreak of World War II / September 1939, in Arkansas, but the most important for its development turned out to be California.
Roy Buchanan was a true wizard of the guitar. He conjures a variety of sounds unheard in most players' vocabularies with minimal tools. Because Roy uses just his six-string, a fairly transparent high-wattage amplifier, and his imagination.
Roy Buchanan was one of the American geniuses of the electric guitar. Even after his death, he enjoys great respect from his colleagues and his devoted army of fans. Buchanan's sound is one and only: deeply moving solos, a characteristic flickering tone, wonderful melodies, a mixture of dizzying speed and new technical solutions. All this means that to this day he is considered the wizard of this instrument, and such celebrities as Jeff Beck, Robbie Robertson and Billy Gibbons from ZZ Top consider him his master. Without it, the musical guitar landscape would look completely different. Buchanan died in Virginia in 1988.