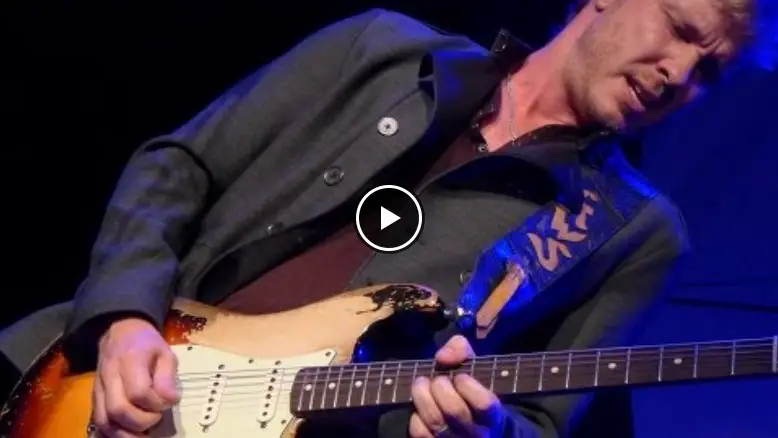 Most certainly Kenny Wayne Shepherd
can feel the blues with this tune.
At only 38, Shepherd has already produced an impressive musical legacy of his own that includes five Grammy nominations, two Billboard Music Awards, and two Blues Music Awards.
Shepherd has begun writing songs for his eighth Kenny Wayne Shepherd Band record and plans to go into the studio to record this year, after doing more tour dates with both his own band and The Rides.
He was only 15 when he went on tour with B.B. King and Bo Diddley. By the time he was 18, he released his first album, the platinum-selling "Ledbetter Heights." Two years later, he released "Trouble Is …," which featured what would become a string of rock radio hits, including "Somehow, Somewhere, Someway," "Everything is Broken," and "Blue on Black." Read More…