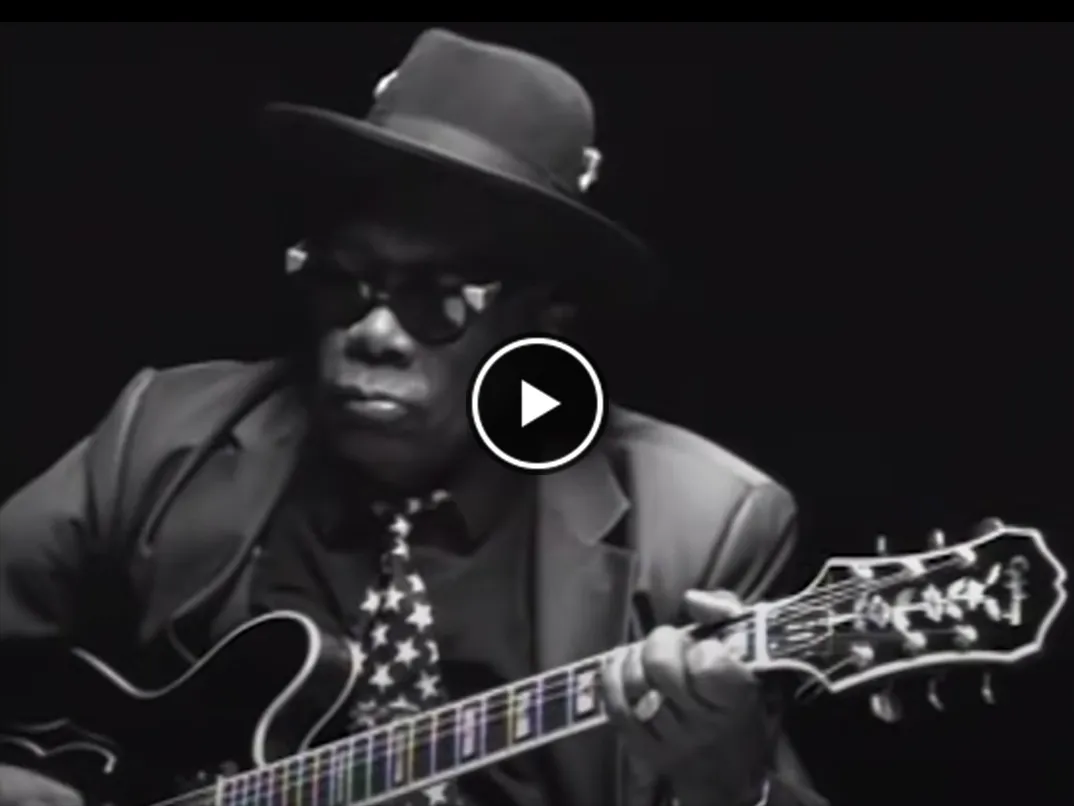 Two Legends, One Unforgettable Sound: Unraveling the Magic of John Lee Hooker and Carlos Santana's "Chill Out"
When the worlds of blues and rock collide, magic happens. And when two of the most iconic musicians of our time – John Lee Hooker and Carlos Santana – come together, that magic takes on a life of its own. Today, we dive deep into the extraordinary collaboration between these two virtuosos, perfectly exemplified by the soulful rendition of "Chill Out."
John Lee Hooker, the "King of the Boogie," was a profound influence on the blues genre. Known for his distinctive vocal and rhythmic guitar playing, Hooker's music exuded raw emotion and an undeniable authenticity that continues to resonate with audiences even today.
Carlos Santana, on the other hand, is a titan of rock and Latin American music. His blend of rock, salsa, and jazz fusion has produced some of the most recognized sounds in the history of music. Santana's soulful guitar melodies and the unique tonality he brings to the table have made him a beloved figure worldwide.
Their collaboration on the song "Chill Out" is nothing short of extraordinary. The track, an undeniable blues classic, is a testament to the musicianship and creativity of both artists. The song is a vibrant tapestry of bluesy rhythms, haunting vocals, and fiery guitar solos – a mesmerizing fusion of the gritty, raw emotion of blues with the energetic pulse of rock.
From the opening notes, it's clear that "Chill Out" is a musical journey. The song begins with a characteristic blues guitar line from Hooker, setting a somber and soulful mood. It's not long before Santana joins in with his guitar, his notes dancing around Hooker's with a Latin-infused rhythm that adds an intoxicating energy to the track.
Hooker's deep, resonant voice is spellbinding. His soulful rendition of the lyrics, filled with timeless wisdom and streetwise allure, delivers a punch of raw, unadulterated blues. Santana complements this perfectly, his guitar responding to Hooker's voice, sometimes mirroring it, sometimes challenging it, but always in a harmony that highlights the unique strengths of both artists.
The highlight of "Chill Out" is undoubtedly the guitar solos. Both Santana and Hooker get a chance to shine here. Hooker's solo is filled with raw emotion, his guitar crying out in a primal blues language that needs no translation. Santana, with his fiery Latin-rock style, takes the energy to new heights, his guitar wailing and crying with a passion that is unmistakably Santana.
This collaboration between Hooker and Santana in "Chill Out" is a stunning reminder of the power of music to bridge genres and generations. It's a rare treat to hear two masters of their respective crafts come together to create something truly special. "Chill Out" is not just a song; it's an experience, a journey into the heart and soul of blues and rock, guided by two of the most iconic musicians of our time. As we listen to this track, we're reminded of the timeless beauty of music, the universal language that brings us all together.
So here's to John Lee Hooker and Carlos Santana – for the magic they've created, for the inspiration they've provided, and for the musical journey they've invited us all to join. "Chill Out," indeed.
We appreciate your time and dedication in reading our article. For more of the finest blues guitar music, make sure to follow our Facebook page, "I Love Blues Guitar". We share exceptional selections every day. Thank you once again for your continued support and readership.