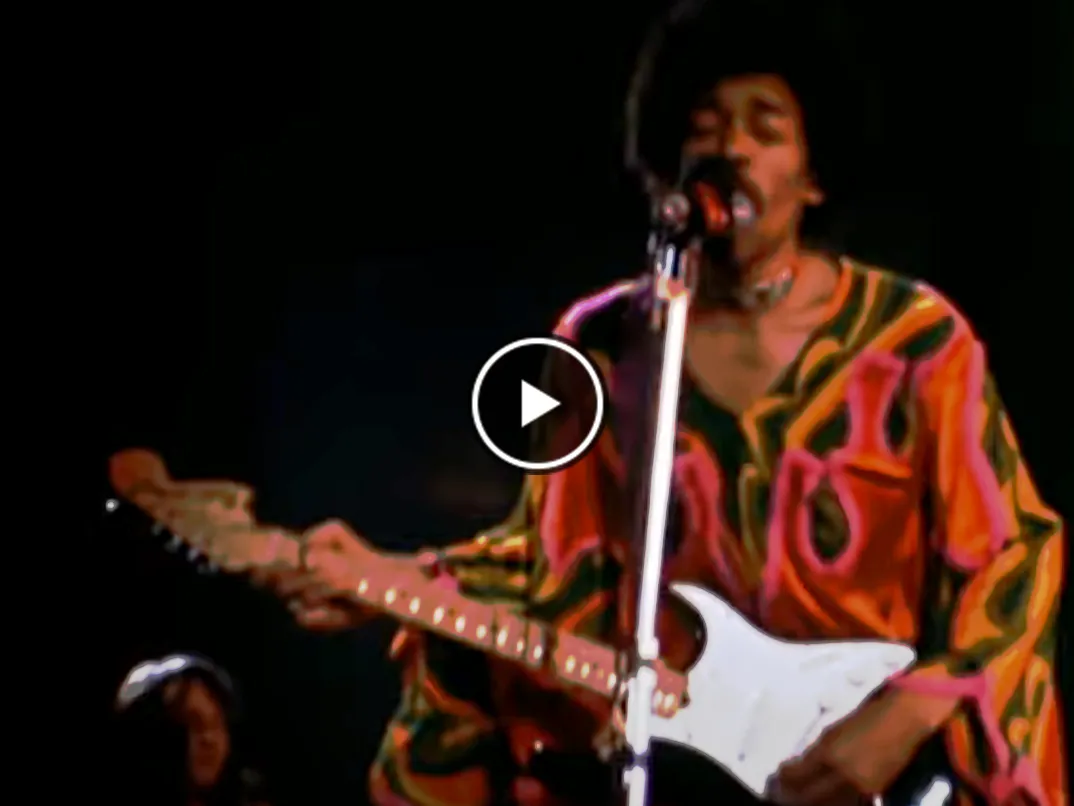 Jimi Hendrix: The Revolutionary Guitar Maestro and His Everlasting Legacy in Blues and Rock
The world of rock and blues guitar was forever transformed by the electrifying prowess of Jimi Hendrix. From his awe-inspiring solos to his innovative use of feedback and effects, Hendrix's guitar style was, and remains, a masterclass in creative expression. Let's journey into the heart of this legend's strings and the profound impact he's had on subsequent generations.
Firstly, it's imperative to understand that Hendrix was not just a guitarist; he was a sonic innovator. The left-handed maestro played a right-handed guitar flipped upside down, a distinctive technique which allowed him to approach the fretboard differently. This unique positioning granted him access to unusual chord inversions and phrasing that few could emulate. However, it wasn't just his hand orientation that made him stand out. Hendrix's melding of blues scales with the hard-driving force of rock, and the psychedelic explorations of the era, turned his performances into deeply emotional experiences.
One of Hendrix's standout techniques was his exceptional use of the whammy bar. Rather than just using it for occasional vibrato, Hendrix employed it to craft entire melodic structures, making his Stratocaster weep, wail, and sing in a way that no one had heard before. Listen to the ethereal intro of "Voodoo Child (Slight Return)" and you'll get a taste of his whammy bar artistry.
Furthermore, Hendrix's pioneering use of feedback was a masterstroke. Where many saw it as a problematic noise, Hendrix embraced it as a musical tool. His intimate understanding of how to control feedback — by altering his guitar's positioning relative to the amp — allowed him to infuse his music with otherworldly sounds that seemed to come from another dimension.
The profound influence of Jimi Hendrix is undeniable. Guitarists like Stevie Ray Vaughan, Joe Satriani, and John Mayer have all cited Hendrix as an influence, drawing from his blues-based riffs and psychedelic flourishes to carve their own niches. His adventurous spirit encouraged them, and many others, to push boundaries and redefine the sonic landscape of their respective genres.
The ripple effects of Hendrix's innovations continue to inspire new generations. Guitarists now seamlessly integrate techniques he popularized, from intricate uses of pedal effects to fearless dives into experimental tonal territories.
In conclusion, Jimi Hendrix was much more than a musical virtuoso; he was a revolutionary. His relentless pursuit of uncharted soundscape territories paved the way for countless artists. Through the legacy of his style and spirit, Hendrix still beckons guitarists everywhere to break conventions and redefine what's possible with six strings.
We appreciate your time and dedication to reading our article. For more of the finest blues guitar music, make sure to follow our Facebook page, "I Love Blues Guitar". We share exceptional selections every day. Thank you once again for your continued support and readership.