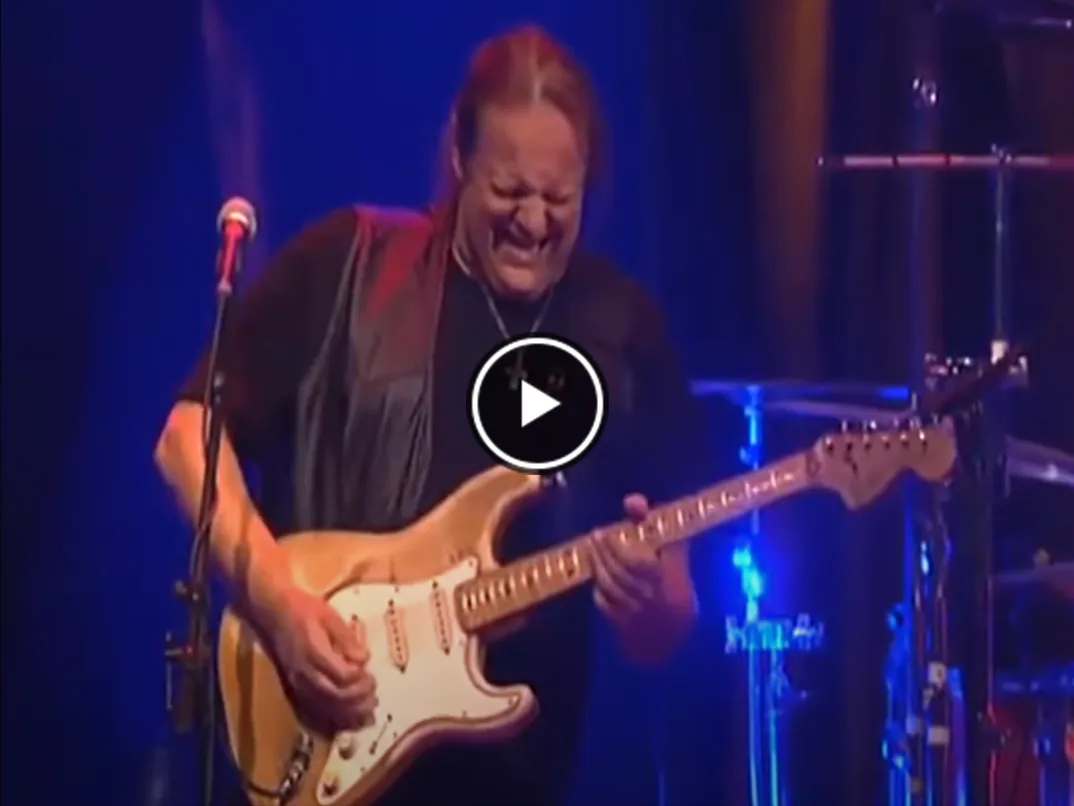 Walter Trout
Trout founded his own solo band in 1989 and cut his debut album 'Life In The Jungle' that same year. He rapidly becoming a chart-topping star in Europe. His first stateside release, 1998's critically heralded 'Walter Trout,'. It made him a fixture of the US blues-rock scene. Released in 2015, 'Battle Scars' is his 18th album on the Netherlands-based Provogue label, and his 42nd overall, including pre-solo recordings with Canned Heat and the Bluesbreakers.
Over the decades, Trout has accumulated numerous honors. He is a three-time winner of the Overseas Artist Of The Year title at the British Blues Awards, and a three-time Blues Music Awards nominee. In 2015, he won the Sena European Guitar Award, an honor he shares with acclaimed past winners like Brian May, Steve Lukather and Slash. Trout's six-string prowess also earned him the #6 slot in BBC Radio 1's Top 20 Guitarist listeners' poll.
"Reason I'm Gone" from the Walter Trout DVD Documentary of the recording of Relentless in concert at the Paradiso in Amsterdam, NL. With almost 20 tracks and special footage, this DVD is a must have for any guitar lover and fan of Walter Trout. This is a 10 min sample of this wonderful 165 minute full-length and high quality DVD.
This DVD gives you an insider's view into how the unique CD Relentless, featuring all new material, was recorded at the Paradiso in Amsterdam on May 14th, 2003. Hear Walter tell the audience the stories behind his new songs, and then watch him turn around to the band and get song after a song recorded right there on the spot. With spectacular lights and 21st century sound you see the ultimate Trout and the Radicals show. As added features, you get a backstage pass to watch "Behind the Scenes," exclusive interviews with Walter, the bands' manager, and the Radicals up close and personal. With jokes and footage from the Road, bonus tracks and much more, this is the definitive documentary of Walter Trout and the Radicals delivering their new songs the way they are supposed to be recorded. Raw, unrefined, and in your face. Recording all new material in front of an audience, Walter's guitar work, and the Radical's playing style. In one word, RELENTLESS. (via youtube.com)
Check Walter Trout Tour Dates on his official website waltertrout.com