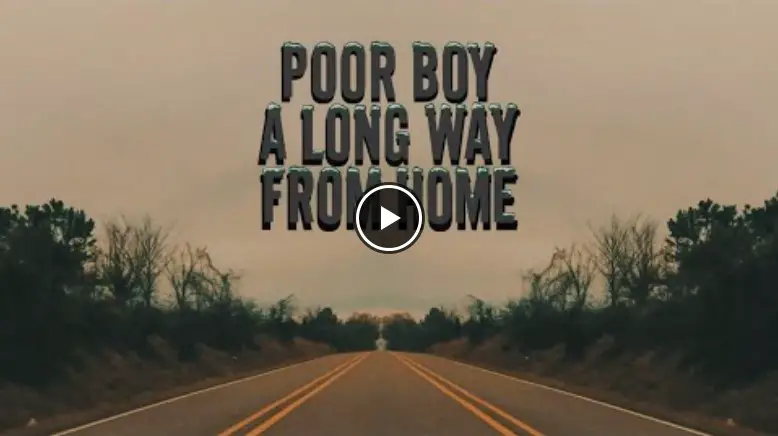 Watch the official music video for "Poor Boy a Long Way From Home" by The Black Keys from the album Delta Kream. Order new album Delta Kream: https://amzn.to/3c4Lsen
The Black Keys
American blues-rock duo consisting of vocalist and guitarist Dan Auerbach and drummer Patrick Carney.
The group was founded in 2001 in Akron, Ohio.
In May of the following year, they released their debut album "The Big Come Up". Following the blow, a year later they presented a new album, "Thickfreakness". That album like its predecessor – was recorded on an eight-track tape recorder from the early 1980s. Both releases achieved great commercial success. They bring the band not only popularity but also the direction in which they are to follow.
In mid-January 2004, the EP "The Moan" was released, and eight months later, their third LP, "Rubber Factory", was released. The material was recorded in an abandoned factory in Akron. After the premiere, they embarked on a promotional tour, during which they supported the performances of stars like Pearl Jam, Beck, and Radiohead. Material from the performances was later released on The Black Keys' first live album, simply titled "Live" (2005).
In May 2006, the fans received two gifts from the band – first, a mini-album "Chulahoma: The Songs of Junior Kimbrough", which included covers from the repertoire of this bluesman and the founder of Fat Possum Records, and second – another album from their performance live, titled "Live in Austin, TX,". Four months later, their fourth LP, "Magic Potion", hit stores.
Attack & Release
We had to wait two years for the next album when the album "Attack & Release" had its premiere. In the fall of 2008, the third concert album, Live at the Crystal Ballroom, was released. It coincided with the beginning of their European tour, and in July of the following year – they once again visited the other side of the Ocean, namely Philadelphia, where, together with TV On The Radio and Public Enemy, they played at Festival Pier.
In February 2009, Auerbach released his debut solo album "Keep It Hid". In the meantime, Carney was also not idle, starting the independent band Drummer. Their first album, Feel Good Together, was released at the end of September.
Two months later, a very interesting release, "Blakroc", was released, the fruit of the musicians' collaboration with various hip hop artists, including Mos Def, Ludacris, Q-Tip, and Jim Jones.
Meanwhile, it was necessary to start work on new studio material. The effects of the recording sessions could be checked in mid-May 2010, when their latest album, "Brothers", hit stores.
The Black Keys are often compared to the White Stripes, and among their fans are such big names as Robert Plant, Josh Homme (Queens of the Stone Age), Billy Gibbons (ZZ Top), Kirk Hammett (Metallica), and Radiohead musicians – Thom Yorke and Jonny Greenwood.​
Our quality blues t-shirts are perfect for your next music festival, concert or jam, and make great gifts.