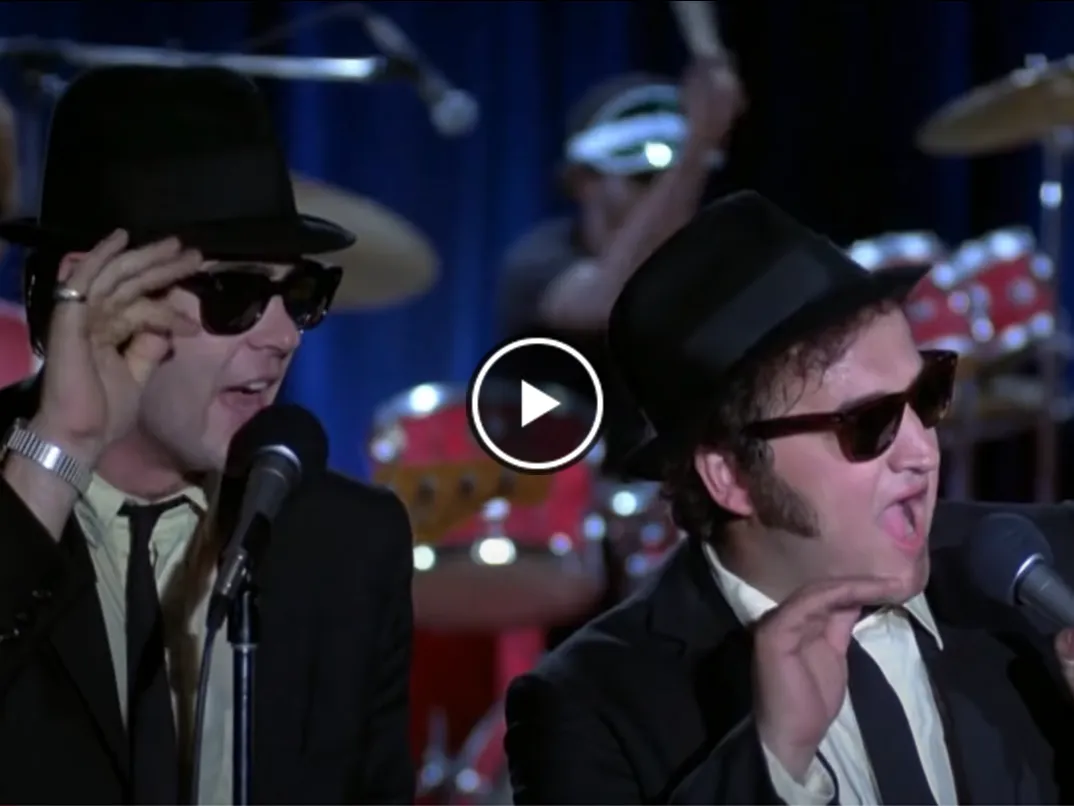 Blues Brothers
When the Blues Brothers went from popular Saturday Night Live skit to the big screen in 1980 it was an immediate success with fans and critics alike. Since its release it has gone on to become a cult classic that has spanned generations of fans. There are plenty of reasons why the film has stood the test of time, from the comedy duo of Dan Aykroyd and John Belushi to the memorable and quotable lines. But nothing stands out more than the top notch musical cameos peppered throughout the film.
The Blues Brothers brought some hard hitting talent from the day's top R&B, soul, and blues acts. James Brown's epiphany inducing musical sermon "The Old Landmark" is an early stand out. Ray Charles plays the blind owner of Ray's Music Exchange who shows his busted piano for sale can still play a blowout tune. Aretha Franklin, the grizzled diner operator who flies into a rendition of her classic "Think" when she learns that her husband Matt is being head hunted by the no-good, still owes him money.
Playing Aretha's husband is Matt "Guitar" Murphy, an established blues guitarist who worked with the likes of Howlin' Wolf, Memphis Slim, and Chuck Berry, who is a natural fit with the Blues Brothers. And Murphy isn't the only blues guitarist featured in the film as a member of the band. The Blues Brothers also have Steve Cropper, a session musician and member of Booker T. & the M.G.'s. It is Steve Cropper's distinct guitar intro at the start of the Blues Brothers most famous song "Soul Man." Cropper was also ranked 39th in _Rolling Stone _magazine's list of 100 greatest guitarist of all time.
The movie had a great deal of musical talent in their debut film, but for fans of blues guitar players the one that stands out most is John Lee Hooker. The blues legend was already in the fourth decade of his career when he was featured in the film. With his signature gravely voice, Hooker plays his 1962 hit "Boom Boom" has Jake and Elwood drive into town to assemble their band. It is the cherry on top of the musical cameos for blues guitar fans.