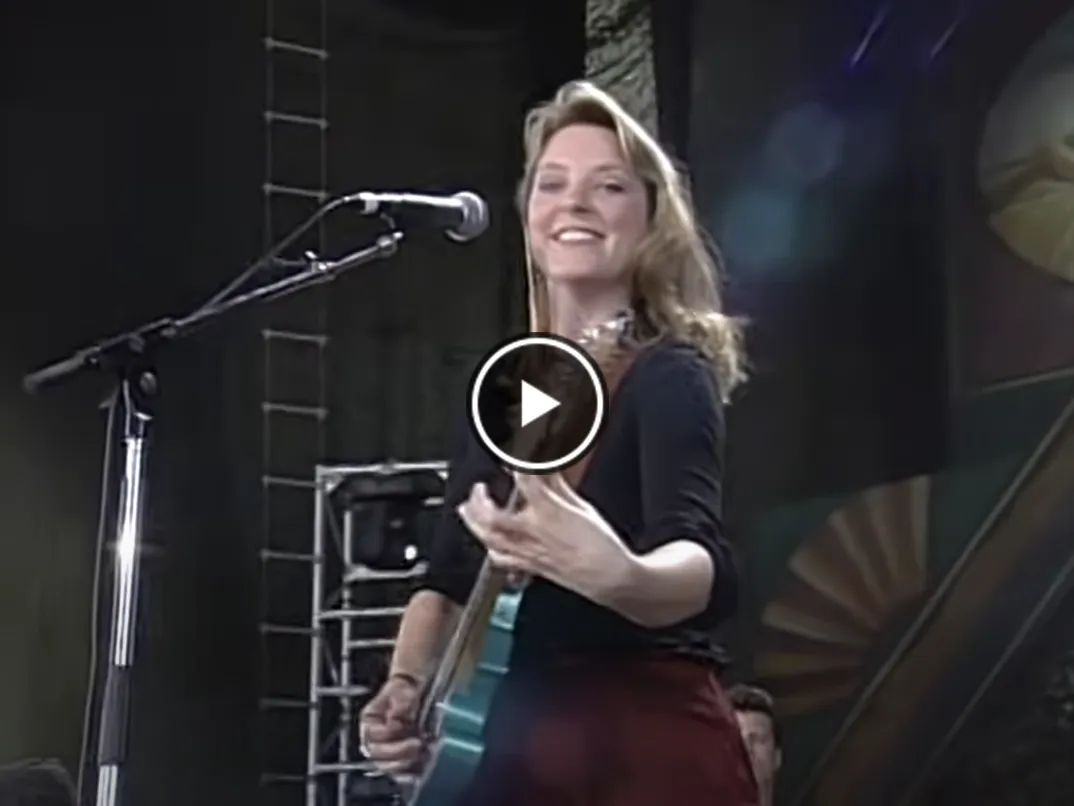 Susan Tedeschi
Guitarist, singer, and songwriter Susan Tedeschi is part of the new generation of blues musicians looking for ways to keep the form exciting, vital, and evolving. Tedeschi's live shows are by no means straight-ahead urban blues. Instead, she freely mixes classic R&B, blues, and her own gospel and blues-flavored originals into her sets. She's a young, sassy blues belter with musical sensibilities that belie her years.
Susan Tedeschi was born on November 9, 1970, in Boston, Massachusetts, to a family of Italian ancestry and was raised in Norwell, Massachusetts. Tedeschi made her public debut as a six-year-old understudy in a Broadway musical. As a youth, she sang for family members and listened to her father's record collection of old vinyl recordings of musicians such as Mississippi John Hurt and Lightning Hopkins.
Tedeschi formed the Susan Tedeschi Band in 1993 featuring Tom Hambridge and Adrienne Hayes. She learned how to play blues guitar in Boston from musician Tim Gearan in 1995. It was then she really began to hone her skills on the instrument. In December the band released Better Days to regional audiences.
In 2010, both Susan Tedeschi and her husband Derek Trucks announced a hiatus for their solo bands and formed a new group called Tedeschi Trucks Band. The group performed at a number of festivals including Eric Clapton's Crossroads Guitar Festival, Fuji Rock Festival, and others. Unlike their previous collaborative project – Derek Trucks & Susan Tedeschi's Soul Stew Revival – the Tedeschi Trucks Band focuses on writing and performing original material, and is the focus of both Trucks and Tedeschi for the foreseeable future.