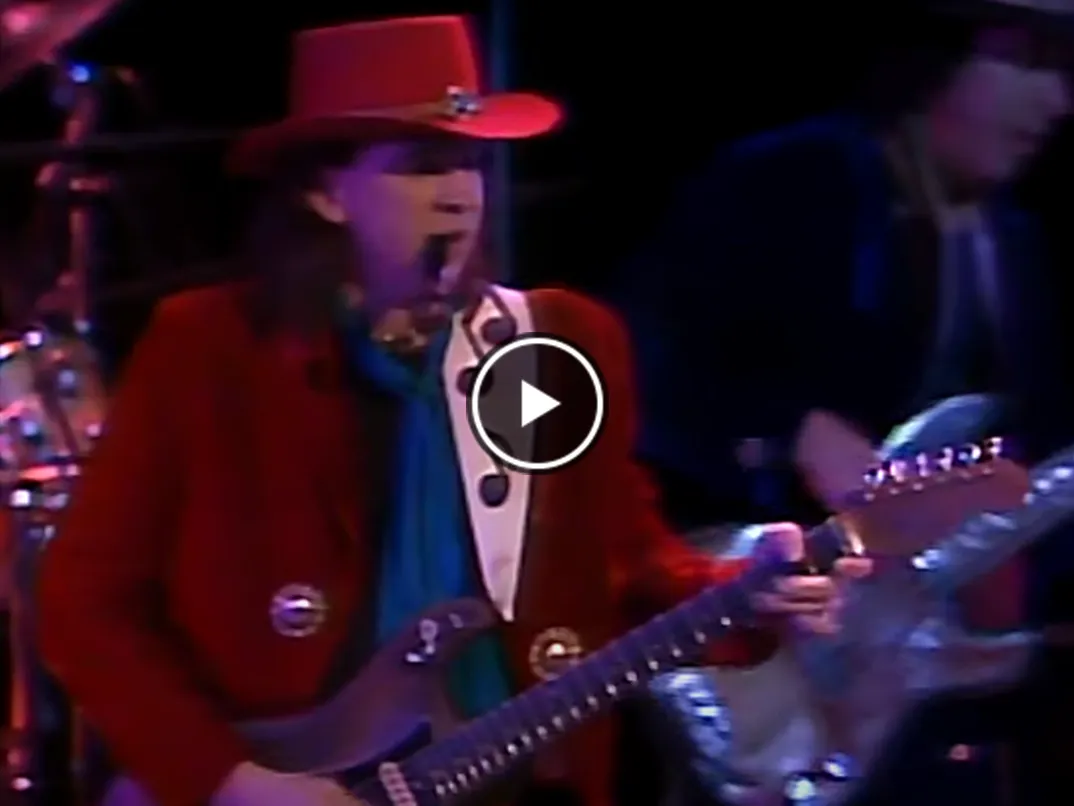 Stevie Ray Vaughan
Born and raised in Dallas, Vaughan began playing guitar at age 7, inspired by older brother Jimmie. By age 12, he was playing in garage bands, and within a few years, he joined semi-professional groups that occasionally landed gigs in local nightclubs. At 17, he dropped out of high school to concentrate on playing music. In 1970 Stevie was playing in a nine-piece horn band and then formed his first blues band, Blackbird, a year later. Blackbird moved to Austin, and after a few more stints in various groups, Vaughan joined Paul Ray and the Cobras in 1975.
The Cobras
The Cobras were Austin's Band of the Year in 1976. After paying his dues as a sideman, Stevie formed Triple Threat Revue in 1977. Triple Threat also featured bassist W.C. Clark and vocalist Lou Ann Barton. Barton left the band in 1979, and the group became Double Trouble, the name inspired by the Otis Rush song.
Double Trouble
Double Trouble featured Jack Newhouse on bass, Chris Layton on drums, and Vaughan became the band's lead singer. In 1981 Tommy Shannon joined on bass.
Through the early 1980s, Stevie Ray Vaughan and Double Trouble played the Texas club circuit, becoming one of the most popular bands in the area. In 1982 the band played the Montreux Jazz Festival, and their performance caught the attention of David Bowie and Jackson Browne. After Double Trouble's performance, Bowie asked Vaughan to play on his forthcoming album, Let's Dance, which, with Stevie's lead guitar on six of the eight songs, became Bowie's best selling record to date. After an after-hours jam in the artists' bar, Jackson Browne offered the group free recording time at his Downtown Studio in Los Angeles. Shortly afterward, legendary producer John Hammond landed Vaughan and Double Trouble a record contract with Epic, and the band recorded its debut album in two days over the Thanksgiving weekend at Downtown Studios.
(read more: https://www.srvofficial.com/biography/)
This song is performed by Stevie Ray Vaughan and appears on the album Couldn't Stand The Weather (1984) and on the compilation album The Essential Stevie Ray Vaughan And Double Trouble (2002).
Recorded Live at Shiba Yubinchukin Stadium
Tokyo, Japan
Jan 24th, 1985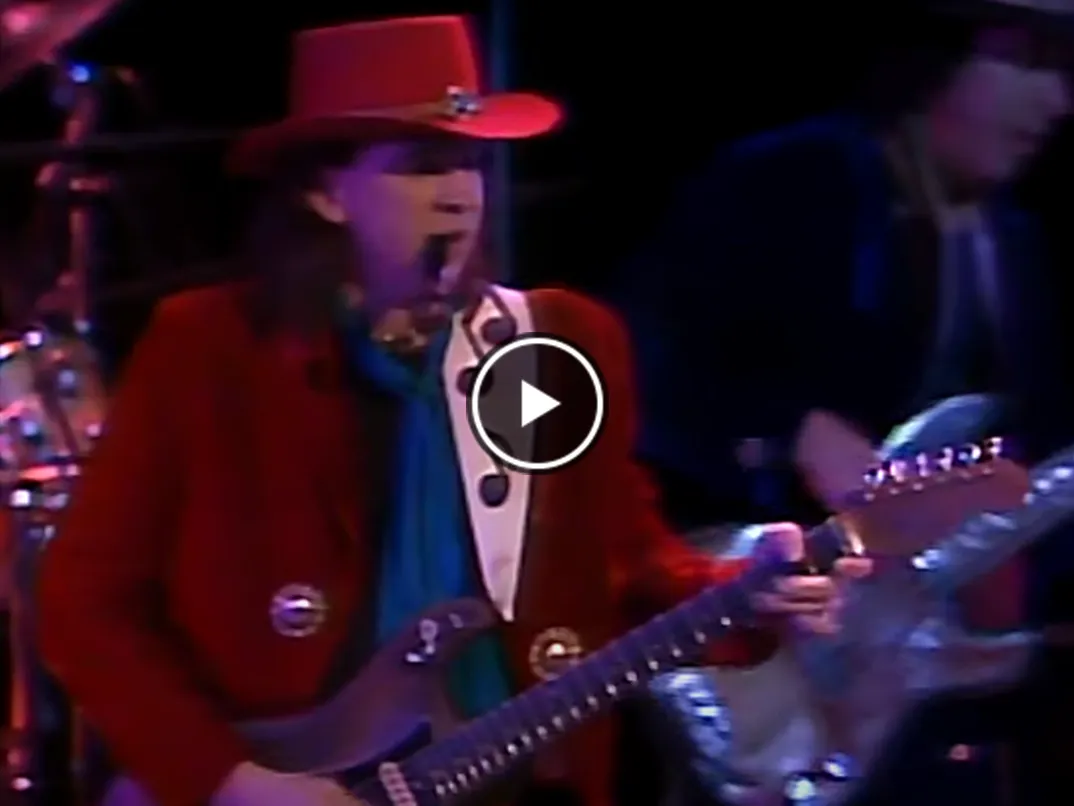 We appreciate your time and dedication to reading our article. For more of the finest blues guitar music, make sure to follow our Facebook page, "I Love Blues Guitar". We share exceptional selections every day. Thank you once again for your continued support and readership.