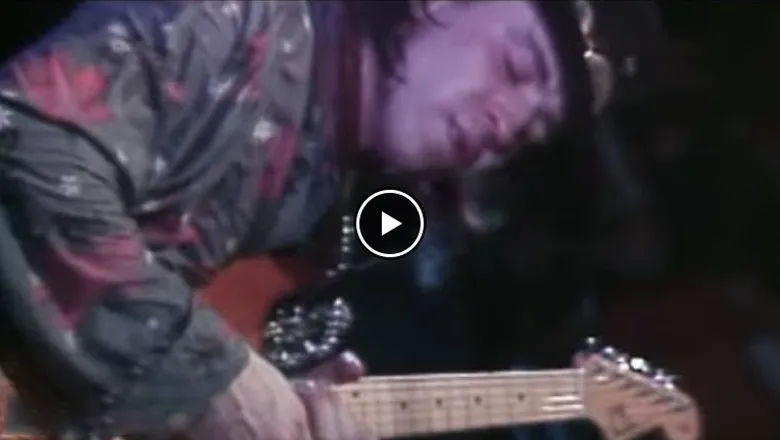 Stevie Ray Vaughan
Stevie Ray Vaughan, born on October 3, 1954 at the Methodist Hospital in Dallas, was exposed to music from a young age due to his family's nomadic lifestyle. Despite his father's job, the family eventually settled in Dallas. Stevie's musical journey began with his refusal to take formal guitar lessons and instead, honing his skills by listening to and mimicking legendary guitarists like Jimi Hendrix. It was through his older brother, Jimmy, that he discovered his passion for blues music, listening to artists like B.B. King and Otis Rush.
It was during a concert with his brother's band, The Chessmen, that Stevie caught the attention of musician Doyle Bramhall. Bramhall was the first to recognize Stevie's talent, and it was this recognition that ultimately led to Stevie's pursuit of music as a career. At the age of 17, he dropped out of school and took his first tattoo, marking the beginning of his "youth rebellion."
Stevie began playing in bands at the young age of 12, starting with A Cast of Thousands and later performing with his brother's band and Blackbird. He eventually quit school and moved out of his parents' home, taking on various jobs such as working at a car wash. He could often be found playing at local bars and clubs, like the Soap Creek Saloon and Vulcan Gas Company, where he honed his craft.
It was during this time that Stevie caught the attention of club owners who saw his potential and eventually persuaded blues legend Albert King to play with him. King was so impressed with Stevie's talent that he would later speak highly of him. Stevie Ray Vaughan's early beginnings may have been similar to those of other aspiring musicians, but it was his raw talent and passion for the blues that set him apart and propelled him to stardom.
Check our blues music t-shirts

Music video by Stevie Ray Vaughan performing Lenny. (C) 1991 Epic Records, a division of Sony Music Entertainment