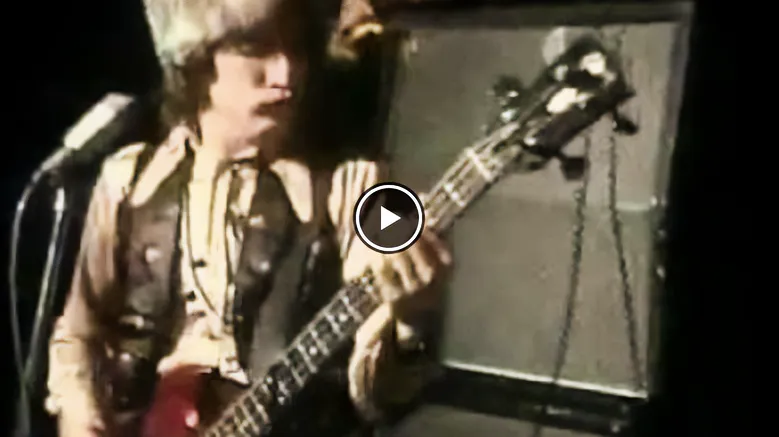 Cream were a 1960s British rock supergroup power trio including bassist/singer
Jack Bruce, drummer Ginger Baker, and guitarist/singer Eric Clapton. Their sound was characterised by a hybrid of blues rock, hard rock and psychedelic rock, integrating psychedelia-themed lyrics, Eric Clapton's blues guitar playing, Jack Bruce's operatic voice and popular bass playing and Ginger Baker's jazz-influenced drumming. The group's third album, Wheels of Fire, was the world's very first platinum-selling double album. Cream are extensively regarded as being the world's very first successful supergroup. In their profession, they offered over 15 million albums worldwide. Cream's music consisted of songs based on traditional blues such as "Crossroads" and "Spoonful", and modern blues such as "Born Under a Bad Sign", along with more eccentric tunes such as "Strange Brew", "Tales of Brave Ulysses" and "Toad".
Cream's biggest hits
Cream's biggest hits were "I Feel Free", "Sunshine of Your Love", "White Room", "Crossroads", and "Badge". Cream made a substantial impact on the music of the time, and, in addition to Jimi Hendrix, and Terry Kath of Chicago, popularised making use of the wah-wah pedal. They supplied a heavy yet technically proficient musical theme that foreshadowed and affected the emergence of British bands such as Led Zeppelin, The Jeff Beck Group and Black Sabbath in the late 1960s and the early 1970s. The band's live efficiencies influenced progressive rock acts such as Rush. Cream were inducted into the Rock and Roll Hall of Fame in 1993. They were included in both Rolling Stone and VH1's lists of the "100 Greatest Artists of All Time," at number 67 and 61 respectively. They were likewise ranked number 16 on VH1's "100 Greatest Artists of Hard Rock". Formation: 1966 By July 1966, Eric Clapton's profession with The Yardbirds and John Mayall & the Bluesbreakers had actually made him a track record as the premier blues guitarist in Britain.
Clapton, however, found the environment of Mayall's band confining, and sought to expand his playing in a brand-new band. In 1966, Clapton satisfied Ginger Baker, then the leader of the Graham Bond Organisation, which at one point featured Jack Bruce on bass guitar, harmonica and piano. Baker felt stifled in the Graham Bond Organisation and had actually grown tired of Graham Bond's drug addictions and bouts of mental instability.
"I had always liked Ginger", discussed Clapton. "Ginger had actually pertained to see me play with the Bluesbreakers. After the gig he drove me back to London in his Rover. I was really amazed with his cars and truck and driving. He was telling me that he wished to begin a band, and I had been considering it too." Each was impressed with the other's playing abilities, prompting Baker to ask Clapton to join his new, then-unnamed group. Clapton right away agreed, on the condition that Baker hire Bruce as the group's bassist; inning accordance with Clapton, Baker was so surprised at the idea that he practically crashed the automobile. Clapton had actually satisfied Bruce when the bassist/vocalist briefly played with the Bluesbreakers in November 1965; the two also had actually collaborated as part of a one-shot band called Powerhouse. Impressed with Bruce's vocals and technical prowess, Clapton wanted to deal with him on an ongoing basis.
History of the name Cream
In contrast, while Bruce was in Bond's band, he and Baker had been notorious for their quarrelling. Their unpredictable relationship included on-stage fights and the sabotage of one another's instruments. After Baker fired Bruce from the band, Bruce continued to show up for gigs; ultimately, Bruce was driven away from the band after Baker threatened him at knifepoint. Baker and Bruce put aside their differences for the good of Baker's new trio, which he visualized as collaborative, with each of the members contributing to music and lyrics. The band was called "Cream", as Clapton, Bruce, and Baker were currently considered the "cream of the crop" amongst blues and jazz artists in the blowing up British music scene. At first, the group were described and billed as "The Cream", however beginning formally with its very first record releases, the trio would appear "Cream".
Before deciding upon "Cream", the band considered calling themselves "Sweet 'n' Sour Rock 'n' Roll". Of the trio, Clapton had the greatest reputation in England; however, he was all but unidentified in the United States, having actually left The Yardbirds before "For Your Love" hit the American Top Ten. Cream made its informal launching at the Twisted Wheel on 29 July 1966. Its official launching came two nights later on at the Sixth Annual Windsor Jazz & & Blues Festival.
Being new and with few initial songs to its credit, Cream carried out blues reworkings that thrilled the large crowd and made it a warm reception. In October the band likewise got a chance to jam with Jimi Hendrix, who had actually just recently shown up in London. Hendrix was a fan of Clapton's music, and wanted an opportunity to play with him onstage. Hendrix was presented to Cream through Chas Chandler, Hendrix's supervisor. It was throughout the early organisation that they chose Bruce would serve as the group's prima donna. While Clapton was shy about singing, he sometimes harmonised with Bruce and, in time, took lead vocals on a number of Cream tracks including "Four Until Late", "Strange Brew", "World of Pain", "Outside Woman Blues", "Anyone for Tennis", "Crossroads", and "Badge". Fresh Cream: 1966 Cream's launching album, Fresh Cream, was recorded and released in 1966.
The album reached number 6 in the UK charts and number 39 in the United States. It was equally divided between self-penned originals and blues covers, including "Four Until Late", "Rollin' and Tumblin'", "Spoonful", "I'm So Glad" and "Cat's Squirrel". The remainder of the tunes were written by either Jack Bruce or Ginger Baker. The track "Toad" contained among the earliest examples of a drum solo in rock music as Ginger Baker broadened upon his early composition "Camels and Elephants", written in 1965 with the Graham Bond Organisation.
The early Cream bootlegs show a much tighter band showcasing more tunes. All the tunes are reasonably short five-minute versions of "N.S.U.", "Sweet Wine" and "Toad". But a simple two months later, the setlist reduced, with the songs then a lot longer. Disraeli Gears: 1967 Cream first checked out the United States in March 1967 to play 9 dates at the RKO Theater in New York. There was little impact, as impresario Murray the K placed them at the bottom of a six-act bill that performed 5 times per date, eventually reducing Cream to one song per performance. They went back to tape-record Disraeli Gears in New York in between 11 May and 15 May 1967. Cream's second album was launched in November 1967 and reached the Top 5 in the charts on both sides of the Atlantic. Produced by Felix Pappalardi and engineer Tom Dowd, it was taped at Atlantic Studios in New York. Disraeli Gears is frequently considered to be the band's specifying effort, effectively blending psychedelic British rock with American blues. Disraeli Gears not just includes hits "Strange Brew" and "Tales of Brave Ulysses", however also "Sunshine of Your Love". The album was originally slated for release in the summer season of 1967, however, the record label chose to ditch the prepared cover and repackage it with a brand-new psychedelic cover, created by artist Martin Sharp, and the resulting modifications postponed its release for a number of months.
References:  Eric Clapton official website,  Jack Bruce official website,  Ginger Baker official website,  The Cream Story – from the Official Ginger  Baker Archive,  Cream interviewed on the Pop Chronicles .