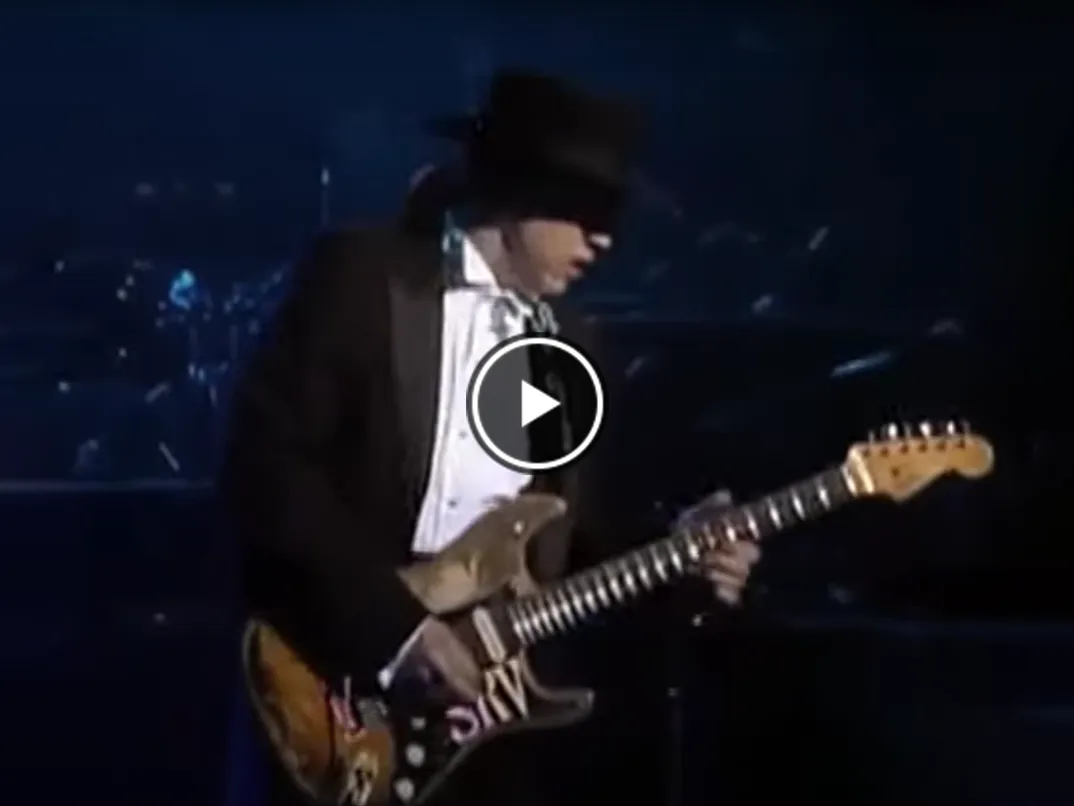 Stevie Ray Vaughan and the band perform at one of George Bush's Presidential Inaugural parties in Washington DC 23 of January 1989. Wonderful solo at the beginning and then even better. Enjoy!
Stevie Ray Vaughan
Stevie Ray Vaughan was born on October 3, 1954, at the Methodist Hospital in Dallas. Together with his parents and older brother, 3 years old, they led a nomadic lifestyle. It was related to my father's work. In the end, however, the family settled for longer in Dallas. Stevie Ray Vaughan had contact with music from an early age.
His teaching had an interesting course. He was an opponent of the game lesson. He listened to then great guitarists and played with his ear(even Jimi Hendriks). Then, thanks to his brother, he became interested in blues music, listening to B.B. Kinga or Otis Rush. Once, when Jimmy Vaughan, played a concert with his first band, The Chessmen, Doyle Bramhall appeared on it. He saw Stevie playing the guitar. Doyle was the first who recognize the talent of the future music star. At the age of 17 the "youth rebellion" of Stephen Vaughan began – he dropped out of school and took his first tattoo.
It is worth mentioning that the guitarist started playing very early. Already at the age of 12, he was active in the band A Cast of Thousands. Then he began to play his first concerts. with the brother's band, and then with Blackbird. In the end, he decided to quit school and move out of the house. At the same time, he took a job in a car wash. He took on a variety of activities before he decided to become a musician. Often you could see him and listen on local bars. In terms of the beginnings of his career, he did not differ from other artists at this time. Many were playing at Soap Creek Saloon or Vulcan Gas Company. Often for the free beer and a roof overhead. One of the club owners, who believe in the talent of a young guitarist, persuaded the famous Albert King to play with him. Later King repeatedly emphasized the positive impression that Vaughan had made on him.