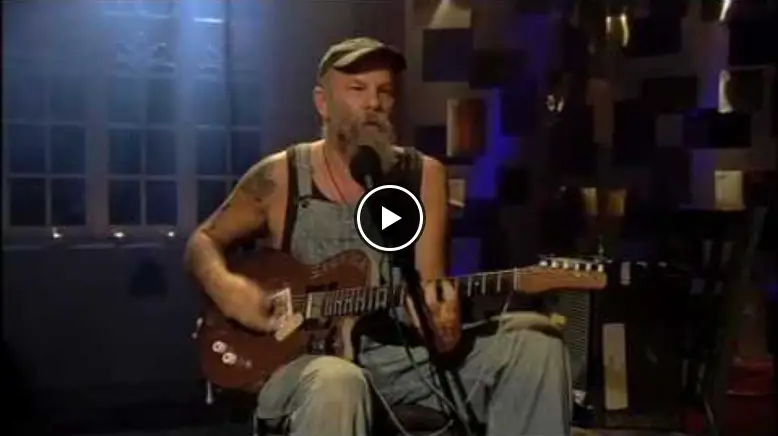 The one and only Seasick Steve came to Dingle for Series 6 of Other Voices and he sang about hobos and chiggers and told us about his three string Trans-Wonder – it was made in Japan you know – in no time flat he blew us all away.
Seasick Steve
Seasick's show in the live TV show Live On Jools Holland in December 2006 is considered one of the most significant breakthroughs in the history of music. After the performance, the artist, thinking that no one listened to him, threw his guitar angrily and returned home. Before he could wake up the next day, he was famous.
An American, living in Norway, in the following years published platinum albums, received two Brit Awards nominations and thousands of invitations to major international music festivals.
The distinctive punk blues performed by Seasick Steve carries all the hallmarks of self-taughtness. Raw voice and always customized fingering while playing hand-made guitars – these are his trademarks. He can create instruments from cans of cigars, car parts, or even … from a pickaxe, and his guitars have two or three strings.
When asked about his nickname has said: "because it's just true: I always get seasick". When he was ill on a ferry from Norway to Copenhagen, later in his life, a friend began playfully using the name and, despite Wold not rising to it for a while, it stuck. When asked about his name on the British Sunday morning television show, Something for the Weekend, he replied, "I just get sick on boats". On Top Gear, when asked about his name, Wold replied: "Well, I guess I just don't like boats!"
Albums
2004: Cheap
2006: Dog House Music
2008: I Started Out With Nothin and I Still Got Most of it Left
2009: Man From Another Time
2010: Songs for Elisabeth
2011: You Can't Teach an Old Dog New Tricks
2012: Hubcap Music
2015: Sonic Soul Surfer
2016: Keepin' The Horse Between Me and The Ground
2018: Can U Cook?
2020: Love and Peace
2021: Blues In Mono