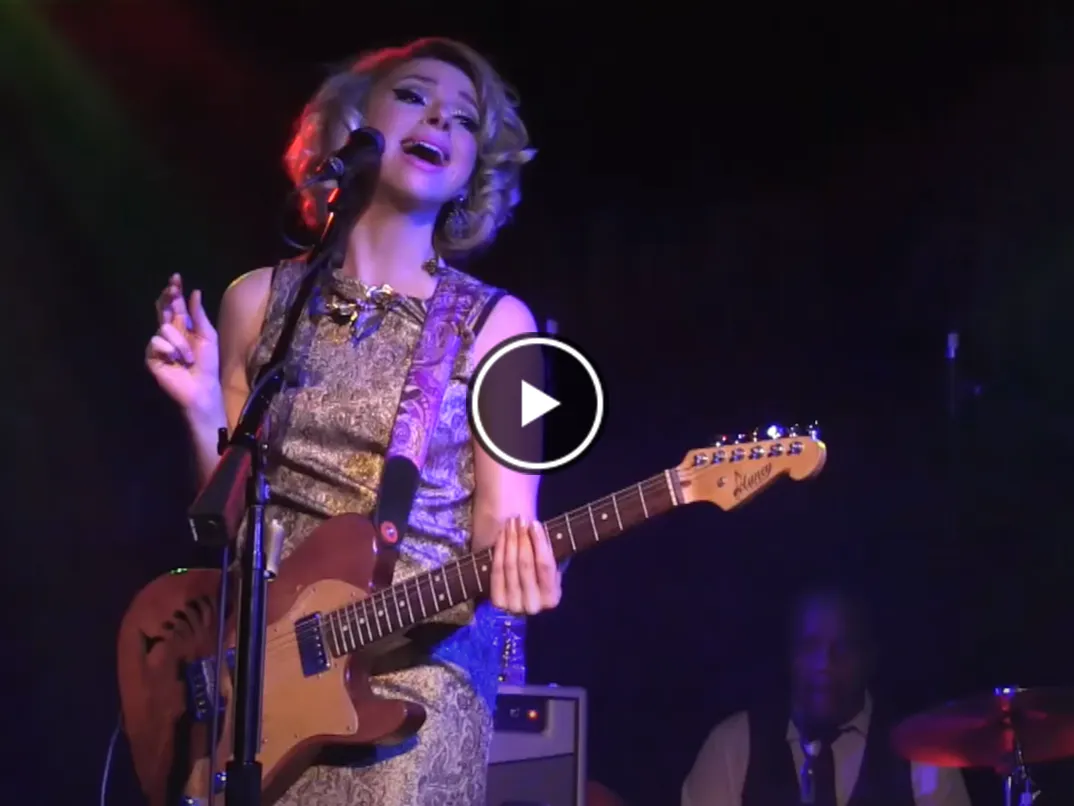 Samantha Fish: The Contemporary Blues-Rock Phenomenon
In the ever-evolving world of blues and rock, few names have resonated as profoundly in recent years as Samantha Fish. This Kansas City-born guitarist and vocalist has breathed fresh life into the blues-rock genre, captivating audiences worldwide with her raw talent, innovative sound, and captivating stage presence.
From her early days in the Midwest, Fish showcased an innate passion for music. Her influences range from traditional blues legends like Howlin' Wolf and Freddie King to classic rock giants such as The Rolling Stones. Combining the soulful cry of the blues with the electrifying energy of rock, Samantha Fish emerged with a distinctive style that's both rooted in tradition and undeniably modern.
Debuting in 2009 with "Live Bait", Samantha's prowess as a guitarist was immediately evident. However, it wasn't just her instrumental skills that turned heads. Her vocal ability, a powerful blend of sultry and gritty, adds depth to her music, making it resonate deeply with her listeners. By the time she released "Wild Heart" in 2015, produced by the esteemed Luther Dickinson, it was clear that Fish had carved out a niche for herself in the blues-rock realm.
Beyond her musical talents, what's particularly striking about Fish is her dedication to her craft. In an age of digitized sounds and autotuned vocals, she maintains a tangible authenticity. She embodies the spirit of the blues: raw, emotional, and real. Whether it's a slow, heart-wrenching ballad or an upbeat rock number, Fish pours her soul into every performance.
Moreover, Samantha Fish's contribution goes beyond her own discography. She's an advocate for the blues, often speaking about its significance and promoting its continuation. The genre, with its rich history and profound cultural impact, finds in her not just a practitioner but a fervent champion.
In recent years, Fish's presence on international stages has grown, with tours spanning the US, Europe, and beyond. Her concerts are electrifying, marked by passionate guitar solos, soulful singing, and an undeniable connection with the audience. Every show is a testament to her dedication, not just to her own music, but to the broader legacy of blues and rock.
In essence, Samantha Fish represents the future of blues-rock. By seamlessly blending tradition with contemporary sounds, she's ensuring that the genre remains alive and relevant. For both ardent blues fans and casual listeners, Fish offers a musical experience that's a powerful reminder of the enduring spirit of the blues.
We appreciate your time and dedication to reading our article. For more of the finest blues guitar music, make sure to follow our Facebook page, "I Love Blues Guitar". We share exceptional selections every day. Thank you once again for your continued support and readership.