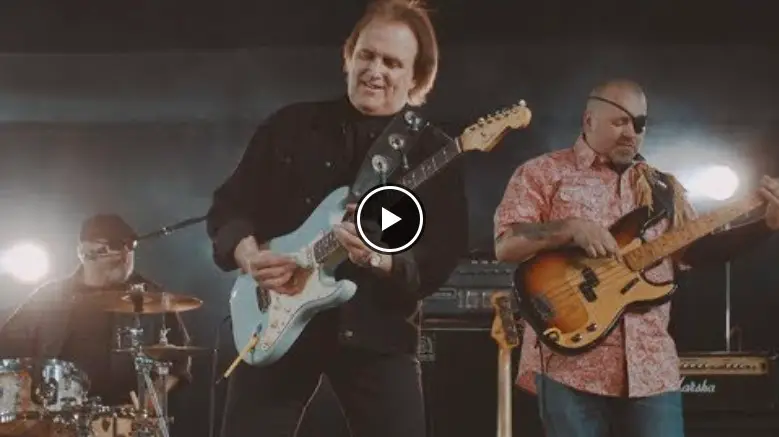 Rocky Athas
Rocky Athas, known by critics and fans as "The Texas Tornado", "The Malice from Dallas", "The Young Eric Clapton" and "The Last Great Bluesbreaker Guitarist", possesses an arsenal of punishing guitar riffs and catchy hooks that have opened every door. From recording his first solo album at Willie Nelson's studio with multi-Grammy winning producer, Jim Gaines to working with Buddy Miles and SRV's Double Trouble to Glenn Hughes to Joe Walsh and John Mayall, Rocky has a blues-rock pedigree that reads like a Who's Who of musicians. You might not remember his name, but you will most certainly remember his playing! With his wonderfully crafted new video for "Dictator," Rocky is here to announce his arrival from the international touring stage with The Godfather of British Blues to his rightful place front and center delivering his musical message Texas style.

Upon leaving the coveted role of guitarist with John Mayall's legendary Bluesbreakers, Rocky Athas returned to his established and successful solo career. In 2017, the much-anticipated reunion between Grammy-winning producer, Jim Gaines and Rocky, delivered Shakin' the Dust to rave reviews!
Before taking up the Bluesbreakers mantle, Rocky partnered repeatedly with Grammy Award-winning producer Jim Gaines and released a series of albums, including Miracle, Voodoo Moon, and Lightning Strikes Twice, and his band of Texas musicians wowed audiences in Europe.
By the age of 23, the Oak Cliff, Texas native had been included in Buddy Magazine's now-legendary list of Top Ten Guitarists –one of the first and youngest to receive the honor. Over time, Rocky has shared that honor with the likes of Eric Johnson, Jimmie and Stevie Ray Vaughan, Billy Gibbons (of ZZtop), and Johnny Winter.
(via:rockyathas.com)Read more here…