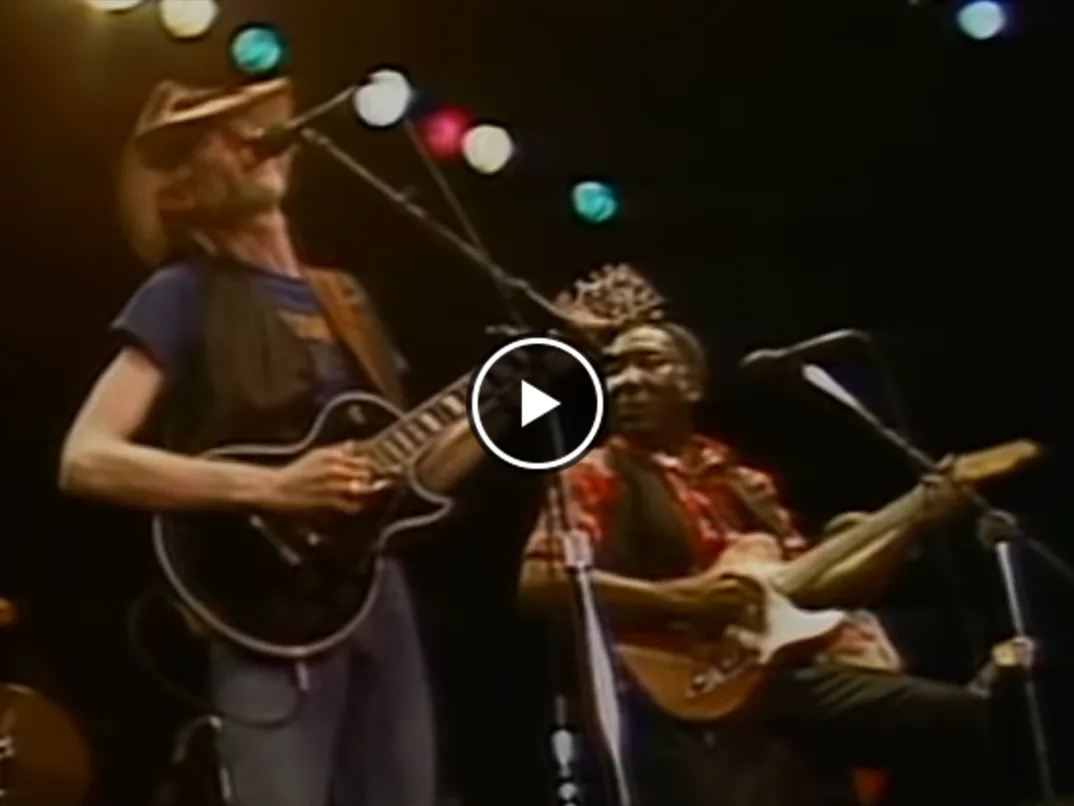 Blues Across Generations: The Timeless Collaboration of Muddy Waters and Johnny Winter
In the vast tapestry of blues history, the collaboration between Muddy Waters and Johnny Winter stands as a testament to the enduring power and cross-generational appeal of the genre. Muddy Waters, christened as McKinley Morganfield at birth on April 4, 1915, in Issaquena County, Mississippi, is often celebrated as the 'king of Chicago blues.' His journey began on Stovall Plantation, where he was deeply influenced by the great bluesman Son House. By the late 1940s and early '50s, Muddy Waters had not only migrated to Chicago but also pioneered the electrification of Delta blues, creating an urban blues sound that would influence countless musicians.
Johnny Winter, on the other hand, hailed from a younger generation of musicians. Born in Texas, he was a prodigious talent, recognized for his exceptional guitar skills and deep passion for the blues. In the 1960s, during a rendezvous in Austin, Texas, Winter met Muddy Waters, marking the beginning of a relationship grounded in mutual respect and admiration. Winter, despite his youth, was deeply entrenched in blues traditions and looked up to pioneers like Waters.
Their paths converged professionally in 1977 when Johnny Winter took on the role of a producer for Muddy Waters' album "Hard Again." This wasn't just an ordinary album—it marked a significant resurgence in Muddy's career, introducing him to a new generation of listeners while also showcasing the depth and evolution of the blues. Winter's involvement wasn't just as a producer; he brought a fresh perspective, energy, and deep reverence for Muddy's legacy to the project.
The pinnacle of their collaboration was perhaps most evident during their performance at ChicagoFest in 1981. Waters, with his unmistakable charisma and vocal prowess, introduced Winter during his rendition of "Walking Thru The Park." The duo's electrifying synergy was palpable, reflecting their shared love for the blues and the mutual influence they had on each other.
For Muddy Waters, this period of collaboration represented an affirmation of his enduring impact on the blues scene, proving that his music remained as vital and relevant as ever. For Johnny Winter, working alongside a titan of the blues like Muddy enriched his own legacy and solidified his position as a torchbearer of the genre.
In the broader context of blues music, their collaboration underscored a crucial message: the blues was neither old-fashioned nor stagnant. Through partnerships like this, the genre continually reinvented itself, drawing in new audiences while paying homage to its roots. The alliance of Muddy Waters and Johnny Winter remains a shining example of the blues' timeless allure and its ability to bridge generational gaps.