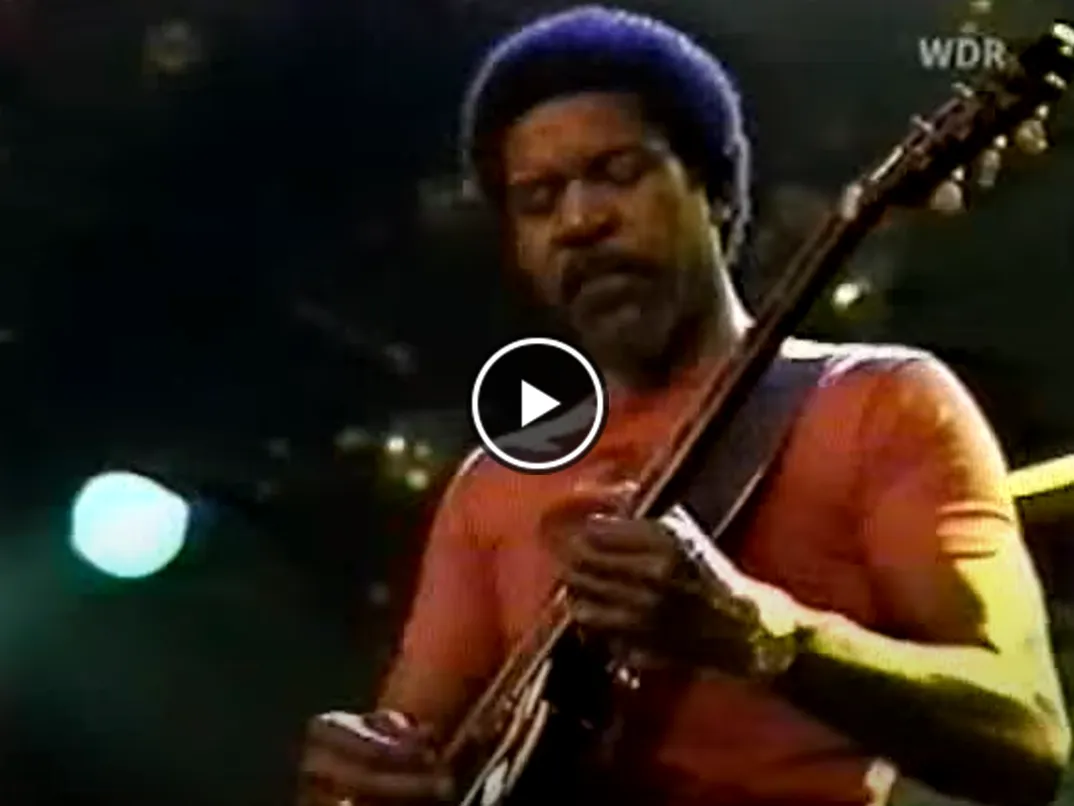 Luther Allison
Luther Allison (August 17, 1939 – August 12, 1997) was an American blues guitarist. He was born in Widener, Arkansas, and moved with his family, at the age of twelve, to Chicago in 1951. He taught himself guitar and began listening to blues extensively. Three years later he began hanging outside blues nightclubs with the hopes of being invited to perform. He played with Howlin' Wolf's band and backed James Cotton. (source: wikipedia.org)
The great Luther Allison, who died in '97, was a Chicago blues legend who was tutored by Freddie King. He spends most of his time in Europe in the Seventies and Eighties where he was appreciated. Luther returned to the States at the urging of Bruce Iglauer of Alligator Records in the Nineties. He went on a relentless touring schedule (pulling those huge crowds in many places) backed by his hard-working European band.
Allison attacked his guitar as if he had a flaming whip and hands of barbed wire, and he sang like he meant every angry or sad word.
When he died aged 57, just when he was hitting yet another peak. His loss was deeply felt by those who had known the hot breath of his intense performances.
Albums
1969 Love Me Mama (Delmark)
1973 Bad News Is Coming (Motown)
1974 Luther's Blues (Motown)
1975 Night Life (Gordy)
1977 Love Me Papa (Evidence)
1979 Gonna Be a Live One in Here Tonight (Rumble)
1979 Power Wire Blues (Charly)
1979 Live in Paris (Platinum)
1979 Live (Blue Silver)
1983 Southside Safari (M.I.L. Multimedia)
1984 Lets Have a Natural Ball (JSP)
1984 Life Is a Bitch (Encore!)
1985 Here I Come (Encore!)
1987 Serious (Blind Pig)
1994 Soul Fixin' Man (Alligator)
1994 Bad Love (Ruf Records)
1995 Blue Streak (Alligator, Europa: Ruf Records)
1995 Time (Buda)
1996 Rich Man (Ruf Records)
1996 Live '89 (Ruf Records)
1996 Rick Moon (RFR)
1996 Live in Montreux (Ruf Records)
1997 Reckless (Alligator, Europe: Ruf Records)
1999 Live in Chicago (Alligator, Europa: Ruf Records)
2001 Hand Me Down My Moonshine (Ruf Records)
2002 Pay It Forward (Ruf Records)