written by: charletC
It doesn't matter if Tommy Johnson made a deal with Papa Legba on a lonely crossroads one night, the fact remains that blues has no equal.
It is the basis of the great rock music so many has come to love and still remains one of the most difficult styles of music to play.
Blues guitarists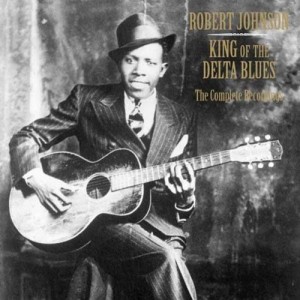 Blues guitarists first started to get attention in the 1920's with guys like Robert Johnson and Son House. By using knife blades and the broken necks from bottles they implemented a "slide", creating something totally different. The style of blues at that time mainly consisted of unorganized solo sets, and it's safe to say every time a song was played it sounded new. Remembering the chords wasn't a top priority, but playing with heart and soul was definitely the main aim. This is most probably what sets blues apart from all the other genres. The technique was sloppy and playing in a constant time was for the birds. These guys pretty much played what they felt like playing and to hell with all the rules and regulations.
Jump Blues
Blues did however progress as the years went by, becoming somewhat more refined. In the 1940's what was known as jump blues was incorporated into big bands, giving the guitar a position in the rhythm section. The influence this style had later became the corner stone for rock & roll. For those who hated blues it got worse in the 1950's. For the lovers of this art it just got better, because the guitars started to get amplified. With the invention of electric guitars, blues really found a nice place in a more personal band setting, typically accompanied by drums and bass. Needless to say that keeping time also became somewhat important.
Electric Blues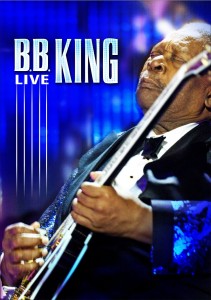 Mississippi was home to most of the great players like Muddy Waters and Jimmy Reed, who reveled in the new found electric sound. In their creative process they added harmonicas and saxophones to the mix. Hot on their heels was a man named B.B King with his own contribution. He decided to leave out the popular slide technique and went on to become one of the best players to have touched a guitar.
As the blues guitar grew in popularity so did the styles and variations with which it was played. It spread across America and more names like John Lee Hooker and T-bone Walker found their place in the fire that is blues. It bridged all cultural boundaries and became a source of inspiration that brought great men to the same understanding.
Although blues is heavily misunderstood by modern society and many will never know the passion and history that lies within its roots, there are still some who will find the magic. Nothing compares with listening to a blues guitar solo with its muffled execution and rebellious chord changes. Most importantly, nobody can dispute the fact that the blues opened the doors for the voices of great thinkers and fighters who stood up for human rights.
If blues can be described in one word it would be honesty.