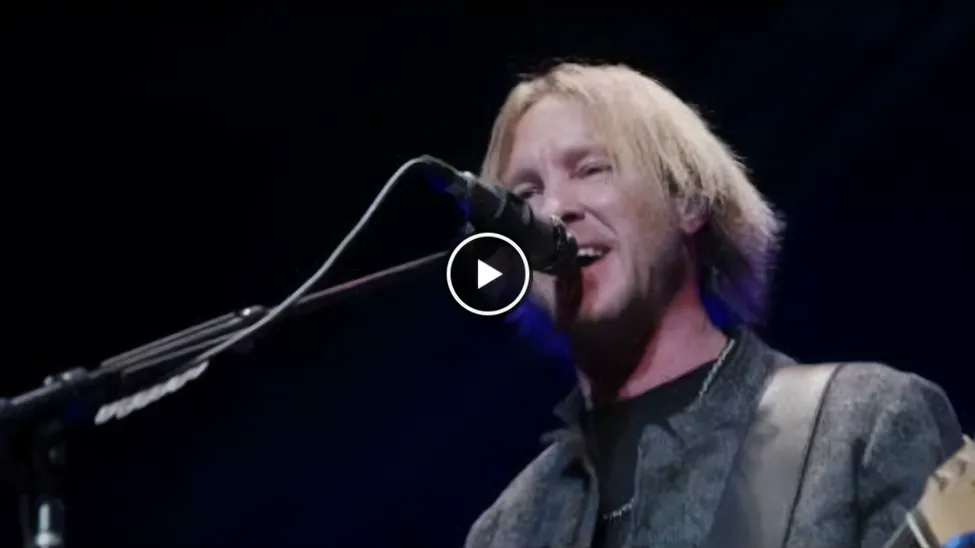 Exploring the Emotional Depths of 'Blue on Black': A Look at the Kenny Wayne Shepherd Band's Classic Ballad
The song "Blue on Black" by the Kenny Wayne Shepherd Band is a powerful rock ballad that speaks to the pain of lost love and the futility of trying to change the past.
The song was released in 1997 as a single from the album "Trouble Is…", and quickly became a hit on rock radio stations. It was written by Shepherd, along with Mark Selby and Tia Sillers, both of whom are accomplished songwriters in their own right.
Kenny Wayne Shepherd is a blues rock guitarist from Louisiana who first gained fame in the mid-1990s with his debut album "Ledbetter Heights". He has since released several more albums and has been nominated for multiple Grammy Awards for his work.
Mark Selby was a singer-songwriter and guitarist from Oklahoma who wrote songs for a variety of artists, including Wynonna Judd and Trisha Yearwood. He passed away in 2017 at the age of 56.
Tia Sillers is a songwriter from Nashville, Tennessee, who has written songs for a number of country music artists, including Lee Ann Womack and Alan Jackson. She has won multiple awards for her songwriting, including a Grammy for Best Country Song for "I Hope You Dance".
Together, these three talented songwriters created a powerful and enduring song that has resonated with listeners for over two decades. "Blue on Black" is a testament to the enduring power of rock music to express the deepest emotions of the human heart.
The Power of Metaphor: Analyzing the Symbolism in 'Blue on Black
At the heart of "Blue on Black" are the powerful metaphors that convey the emotional pain of lost love. The image of "blue on black" itself is a powerful one, suggesting a sense of emptiness and despair. The lyrics also use metaphor to describe the push and pull of a failing relationship, with lines like "Joker on jack" and "Cold on ice" evoking the sense of two opposing forces struggling for control. By analyzing the symbolism in "Blue on Black," we can gain a deeper appreciation for the emotional depth of the song and the enduring power of metaphor in popular music.
Blue on Black (25) LIVE from the new re-record album Trouble Is…25
Order here: https://amzn.to/3Z3vTKe