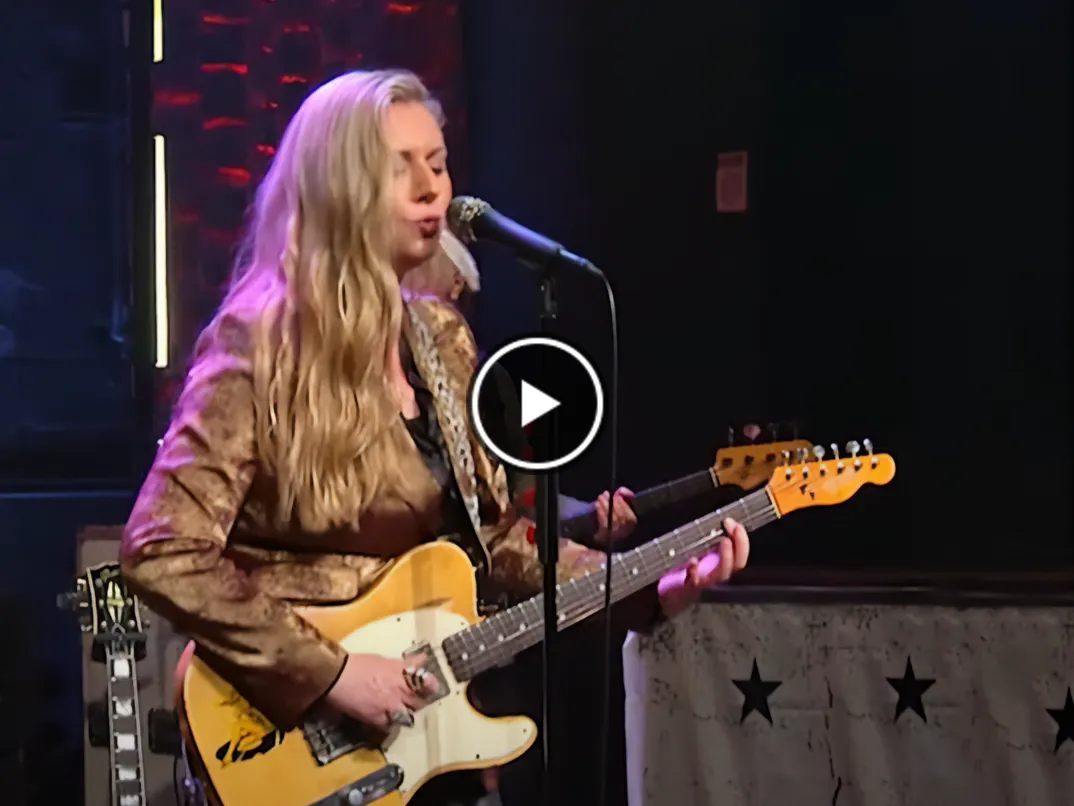 Joanne Shaw Taylor
Joanne Shaw Taylor embodies all the elements of modern blues. She even sings with a distinctively British accent. Given her extraordinary dexterity as a guitarist and well-developed vocal chops. Taylor was already a sensation on the blues festival circuit in both the U.S. and Great Britain while only in her mid-twenties. She caught the blues bug as a young teenager growing up in the Birmingham area. She heard guitarists Stevie Ray Vaughan, Albert Collins, and Jimi Hendrix. Taylor knew then that was the kind of music she wanted to pursue, eventually full-time.
Producer Dave Stewart (of Eurythmics fame) said of Taylor, several years previously when he first heard her: "I have played with all sorts of blues musicians all over the world. I even made a film, Deep Blues, where I went to Mississippi and recorded with some legendary players such as R.L. Burnside and Jesse Mae Hemphill. Last year I heard something I thought I would never hear: a British white girl playing blues guitar so deep and passionately it made the hairs on the back of my neck stand on end!" (Taylor was just 16 years old at that time.) Stewart was so impressed with her playing and musicianship that he asked her to accompany his supergroup, D.U.P. They touring Europe in 2002. She was also offered a record deal but the company went bankrupt.
White Sugar
Seven years later, in May 2009 and with Taylor 23 years old, she released her stunning debut album, White Sugar. It was for Ruf Records. German label with U.S. offices and a strong U.S. presence. She followed it up with extended U.S. touring, including shows with pianist and singer/songwriter Candye Kane. For her debut, Taylor went to the producer she most admired, Jim Gaines. He also produced good albums by her favorite blues players, including Jonny Lang, Luther Allison, Stevie Ray Vaughan, and Carlos Santana. Accompanying her on White Sugar were veteran Memphis recording session players Steve Potts on drums and Dave Smith on bass.
Taylor returned to the studio a year later, once again with Jim Gaines, to record her sophomore release, 2010's Diamonds in the Dirt. In 2012, Taylor joined Annie Lennox on-stage to perform for Queen Elizabeth II's Diamond Jubilee in front of Buckingham Palace. She followed up the performance with the release of her third album, Almost Always Never. The live album, Songs from the Road, appeared in 2013, followed by The Dirty Truth the following year. Taylor returned in 2016 with her fifth album, Wild.
Taylor's sixth album, Reckless Heart, was released on 15 March 2019 in the UK and Europe, then on 17 May in the US. In 2021, Taylor released the charting single "If That Ain't a Reason", from the No. 1 The Blues Album via Keeping the Blues Alive Records.
In 2022 is the year for the next album "Blues From The Heart Live" the song "Dyin' to Know" comes from this release. Album is available as digipack CD/Blue-Ray here: https://amzn.to/3xOWX5w