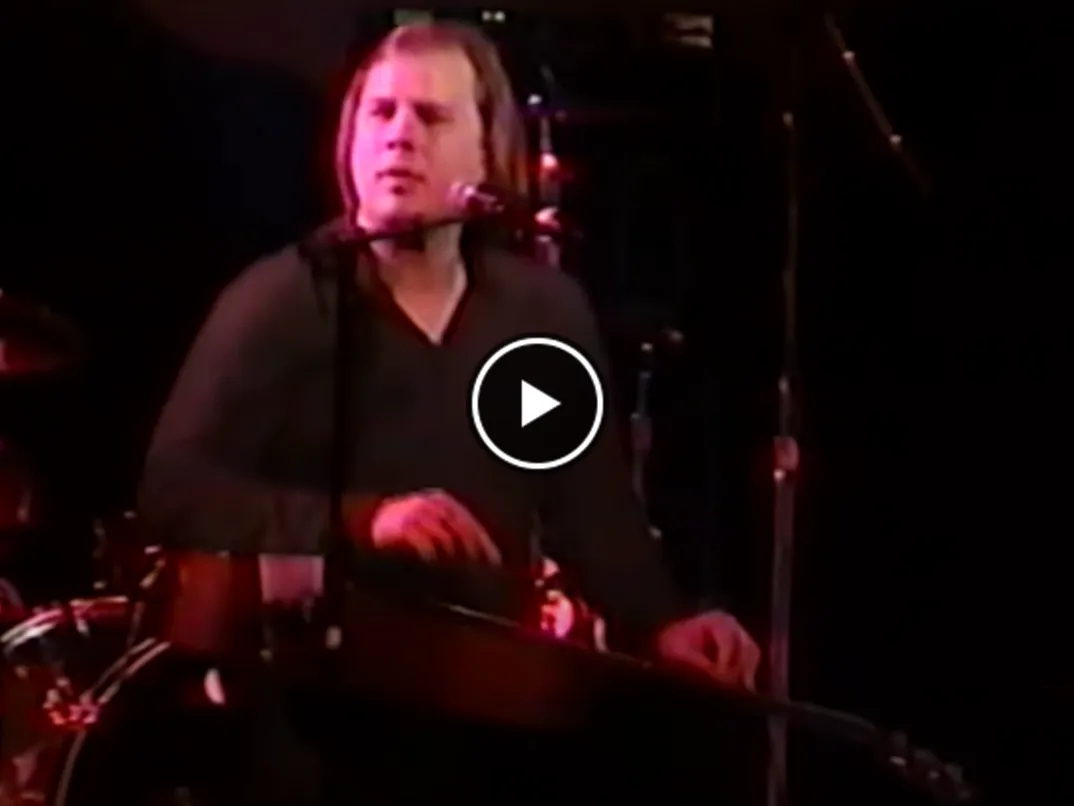 Jeff Healey: A Mesmerizing Acoustic Performance at The Canyon Club
In the vast world of blues and rock, few artists possess the rare combination of prodigious talent and unique style as the legendary Jeff Healey. Born blind, Healey developed an unconventional guitar-playing technique, cradling his guitar flat on his lap. While this might seem a novelty to some, to Healey, it was a way of life, and he made it sing like no one else could.
One performance that beautifully captures Healey's raw, passionate energy is his solo and acoustic rendition of "I'm Gonna Move to the Outskirts of Town" and "I'm Gonna Leave You on the Outskirts of Town." These classics, originally hits for Louis Jordan in the early '40s penned by Roy Jacobs and Casey Bill Weldon, were brought back to life on February 2nd, 2000, at The Canyon Club in Dallas, Texas.
Watching the video, one can't help but be drawn into Healey's world. His fingers dance on the fretboard with precision and emotion, and his voice, full of soulful inflections, adds a haunting depth to the lyrics. This performance, stripped down and intimate, highlights his incredible ability to connect with a song and breathe fresh life into it.
For those new to Jeff Healey, this video serves as a poignant introduction. And for longtime fans, it's a reminder of his unmatched prowess and the indelible mark he left on the music industry. It's a testament to his greatness that even two decades after this Dallas performance, and years after his untimely passing in 2008, Healey's musical genius continues to inspire and resonate with fans worldwide.
The world of music is filled with talented artists, but few possess that inexplicable magic that sets them apart from the rest. Jeff Healey, with his unmistakable guitar technique and soulful voice, undeniably had that magic. This video, captured live at The Canyon Club, is a beautiful illustration of his enduring legacy.
Tags: #JeffHealey, #AcousticBlues, #TheCanyonClub, #LouisJordan, #BluesClassics, #GuitarGenius