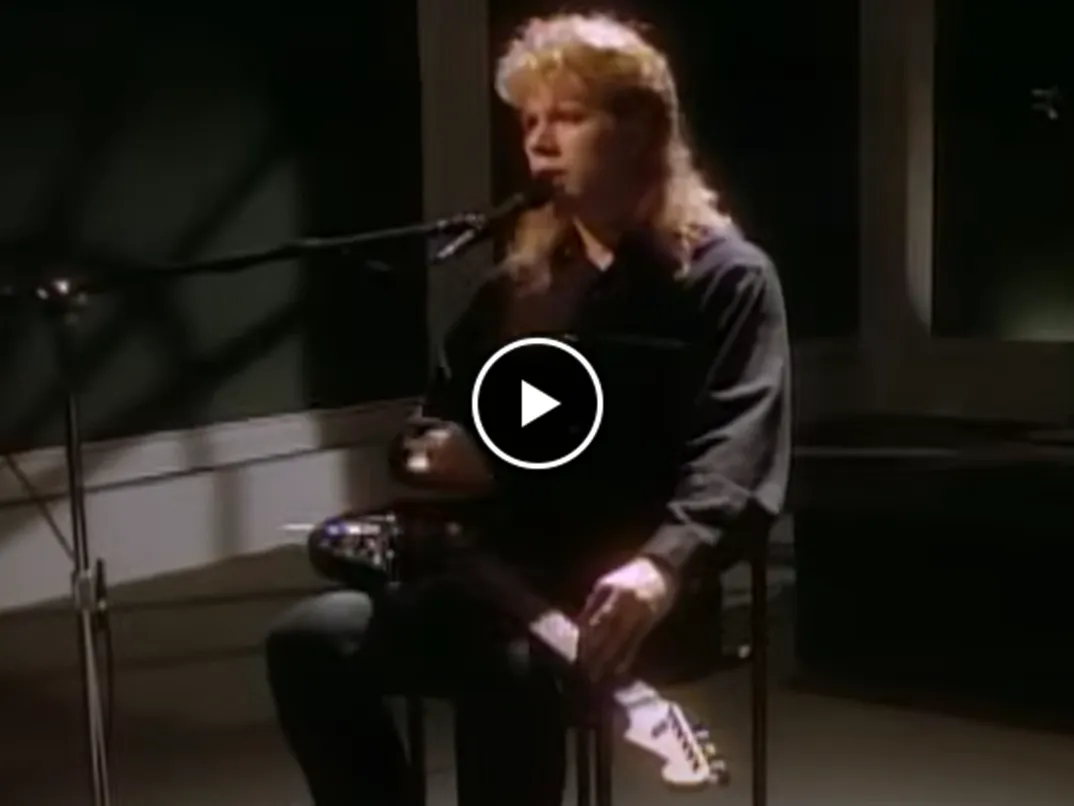 Jeff Healey: More Than Just "Angel Eyes"
When one thinks of Canadian music legends, the conversation cannot be complete without mentioning the prodigious talent of Jeff Healey. From blues and rock to jazz, Healey carved a niche for himself, breaking boundaries both in style and technique. He not only charted hits but also amassed a collection of records that would leave any music aficionado green with envy.
A Spark Ignited Early
Despite facing the tremendous challenge of losing his sight as an infant, Healey's spirit and passion for music remained undeterred. By the tender age of three, he was already exploring the guitar, crafting a unique style that would later become his signature: playing the instrument flat on his lap. His talents shone bright early on, with a TVOntario appearance at just nine years old.
Rising Star of Jeff Healey
The formation of the Jeff Healey Band, alongside Joe Rockman and Tom Stephen, marked the beginning of a series of iconic performances. From the streets of Toronto to the international stage, the band's electric energy was palpable. It was during these early days that legendary guitarists Stevie Ray Vaughan and Albert Collins discovered Healey's prodigious talents.
Healey's dedication and skill were further highlighted with the release of "See the Light," which not only charted but also showcased his versatility in the movie "Road House" alongside Patrick Swayze. It's a testament to his talent that he shared screen space and jams with such a big star and still made a significant mark.
From Blues to Jazz: A Journey of Evolution
As the years went by, Healey's love for jazz became more evident. Transitioning from his rock and blues roots, he began to delve deep into the world of traditional American jazz. His passion extended beyond just playing; Healey's vast collection of over 30,000 78 rpm records is a testament to his love for the art. His radio shows on CIUT and CBC Radio were loved by many, where he shared gems from his collection, educating and entertaining listeners simultaneously.
A Legacy Beyond Jeff Healey Music
Healey's prowess was not just limited to his musical performances. His establishment, "Healey's" on Bathurst Street in Toronto, became an iconic location for fellow musicians and fans. Here, he played with both his blues band and his jazz group, proving his versatility time and again.
He also played mentor and guide to several budding talents, such as Terra Hazelton and Amanda Marshall, demonstrating his commitment to the growth of the music community.
Honors and Recognition
Recognition for Healey's contributions came in the form of multiple awards and honors. Whether it was the Juno Award for Canadian Entertainer of the Year or the induction into the Terry Fox Hall of Fame and Canada's Walk of Fame, the accolades kept coming. His posthumous albums, "Heal My Soul" and "Holding On," further prove that his music remains timeless.
Final Note
Jeff Healey's story is one of immense talent, determination, and resilience. Despite facing personal challenges, he chose to express himself through music, leaving behind a legacy that continues to inspire. From "Angel Eyes" to deep dives into jazz, Healey's journey in the world of music is a testament to his genius and his enduring spirit.