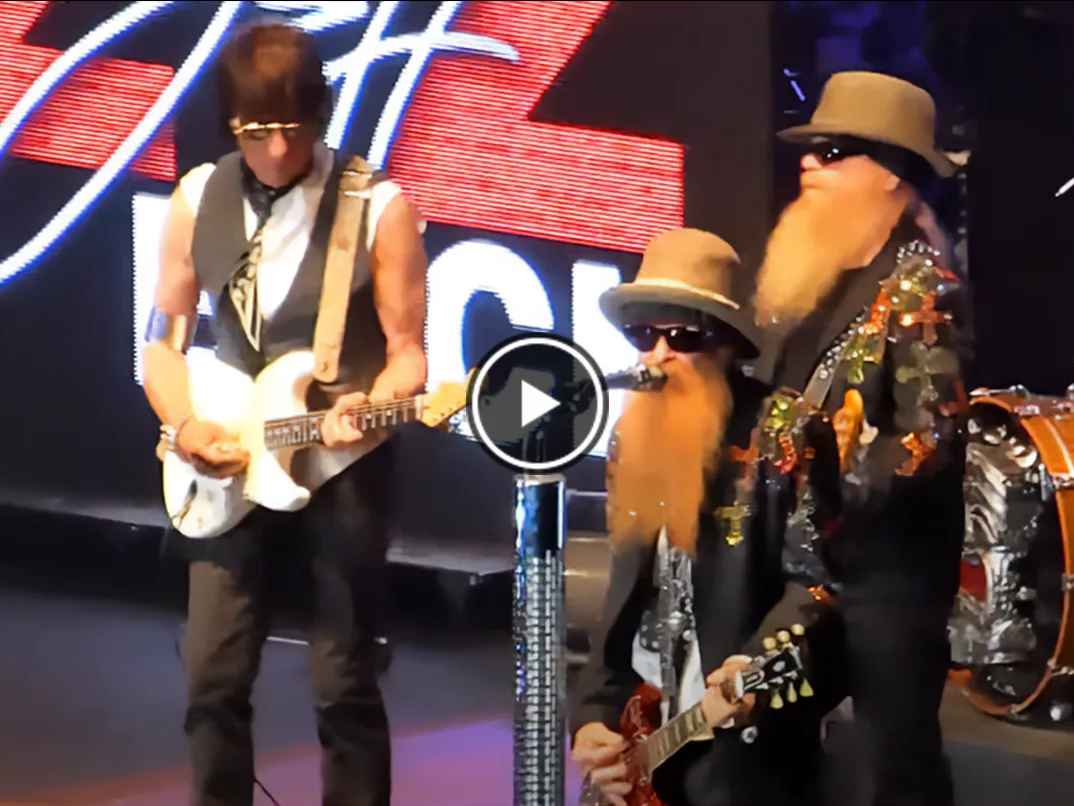 Jeff Beck and ZZ Top created something magical on stage
The world of music lost two giants in recent years: Jeff Beck, who passed away in January 2023, and Dusty Hill, who died in July 2021. Both musicians left an indelible mark on rock history, and their contributions will be remembered for years to come.
Beck, an English guitarist, was known as a "guitarist's guitarist" and was recognized for his innovative sound and genre-defying style. He won multiple Grammy Awards and was inducted into the Rock and Roll Hall of Fame twice. Meanwhile, Hill was the bassist for ZZ Top for more than 50 years, and his simple yet critical basslines helped define the band's signature sound. ZZ Top is a Texas-based rock band that has been entertaining audiences for over five decades.
In 2010, Beck and ZZ Top embarked on a joint concert tour that seemed unusual at first glance. Beck's fast and slick guitar style and ZZ Top's fuzzy guitars and long beards didn't seem like an obvious match. However, as the St. Augustine Amphitheatre show proved, the two Rock and Roll Hall of Fame acts shared a stage and made the unusual pairing work.
Beck kicked off the show, playing a set that lasted over an hour and was enhanced by the addition of singer Jimmy Hall to Beck's band. Hall's growling vocals were a perfect complement to Beck's guitar wizardry, and he brought a new dimension to Beck's sound. Beck played some of his most iconic songs, including Sam Cooke's "A Change is Gonna Come," Jimi Hendrix's "Little Wing," and Stevie Wonder's "Superstition." The audience was treated to Beck's jaw-dropping guitar solos, but Hall's vocals helped ground the performance and keep the listener engaged.
ZZ Top took the stage next and played a set that was heavy on their hits but included a few surprises. They started with "Waiting for the Bus" and "Jesus Just Left Chicago," two blues songs that showcased Billy Gibbons' guitar skills. ZZ Top's fast-paced songs like "Gimme All Your Lovin'," "Legs," and "Sharp Dressed Man" made the band a fortune, but it's when they slow it down and get into their blues groove that they truly shine.
Gibbons and Hill broke out their signature fuzzy guitars, which the crowd loved, and they brought out Beck for a few numbers. Although "Rough Boy" may not have been the right song to showcase both guitarists' talents, the cover of "Sixteen Tons" was an inspired choice. The result was a special moment that demonstrated how even an unlikely pairing like Beck and ZZ Top can make great music together.
In conclusion, the joint concerts of Jeff Beck and ZZ Top, which took place from 2010 to 2020, showcased two legendary acts from different genres who, despite their differences, created something magical on stage. The concerts proved that sometimes, the most unusual pairings can lead to the most amazing performances. Beck and Hill may be gone, but their music lives on, and their contributions to rock history will never be forgotten.