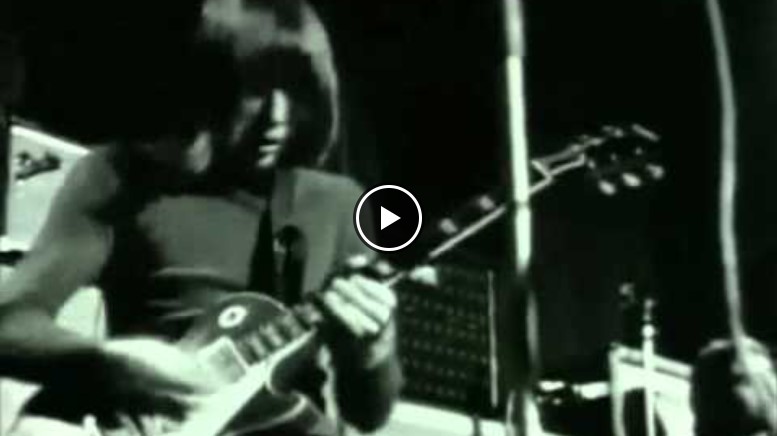 During this period Fleetwood Mac were truly a blues band and Peter Green was awesome as a guitarist and vocalist.
Unfortunately, it has not been too many video recordings from that period. Although we would all like to see here a close-up of Green's guitar, this video is the only combination of shots from the Fleetwood Mac concert. Still, hearing the song Black Magic Women is a pleasure.
Peter Green
A native of Bethnal Green, East London, Peter Green formed Fleetwood Mac with drummer Mick Fleetwood in 1967. They met while Green was replacing Eric Clapton in John Mayall's Bluesbreakers. Green and Fleetwood then persuaded John McVie to join the band as bass guitarist.
It was Peter Green who wrote the instantly recognizable instrumental track "Albatross" as well as two other early hits, "Black Magic Woman" and "Oh Well". It was under his leadership that the band produced their first three albums. The band's debut album was released in 1968. Simply named "Fleetwood Mac" (but also known as "Peter Green's Fleetwood Mac"), he gained wide acclaim and achieved number four in the charts.
Green left the band after their last performance in 1970 when he began to have mental health problems. Eventually, he was diagnosed with schizophrenia and was hospitalized in the mid-1970s. After his departure, he started a family, and in the 90s he returned to the stage with the Peter Green Splinter Group.
Rolling Stone ranked Green 58th on the list of the 100 Greatest Guitarists of All Time, describing him as "Britain's most progressive blues guitarist" in his day.
Albums recorded by Green with Fleetwood Mac
1968: Fleetwood Mac
1968: Mr. Wonderful
1969: English Rose
1969: Then Play On
Our quality blues t-shirts are perfect for your next music festival, concert or jam, and make great gifts.