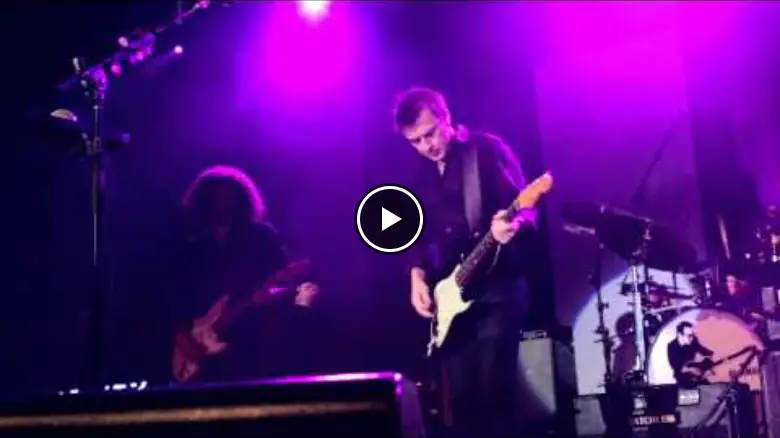 Colin James
Juno Award Winning Singer-songwriter Colin James will release his 18th album, Blue Highways, on October 14 via True North Records.
Blue Highways was co-produced by Colin and Dave Meszaros (Wake Owl, Old Man Canyon) and recorded at The Warehouse Studios in Vancouver.
Blue Highways pays tribute to some of the singer/ guitarist's longtime blues idols including Howlin' Wolf, Jimmy Reed, Freddie King, Jr. Wells & Buddy Guy, Peter Green, Robert Johnson and William Bell to name a few.
In the Spring of 2015 Colin wrapped up his Hearts on Fire tour. After a couple of months of straight touring, Colin was loving playing with the band and really happy with the sound they had created on stage. What better time to make a record? Especially the record Colin had been itching to make for years – a collection of some of his favorite blues tracks. In less than a week Colin and his touring band went into The Warehouse Studios in Vancouver and in just 2 days, Blue Highways was born.
The lead single, "Going Down" inspired by the great Freddie King features; Geoff Hicks (Drums), Steve Pelletier (Bass), Jesse O'Brien (Piano), Craig Northey (Rhythm Guitar), and of course Colin James (Vocal/Guitar).
Colin James has been named as an inductee into the 2016 Western Canadian Music Hall of Fame presented by FACTOR. In addition to this honour, Colin will be headlining the Western Canadian Music Awards Show at Casino Regina on October 13, kicking off BreakOut West's 14th year of celebrating western Canada's talent.
See more: www.colinjames.com