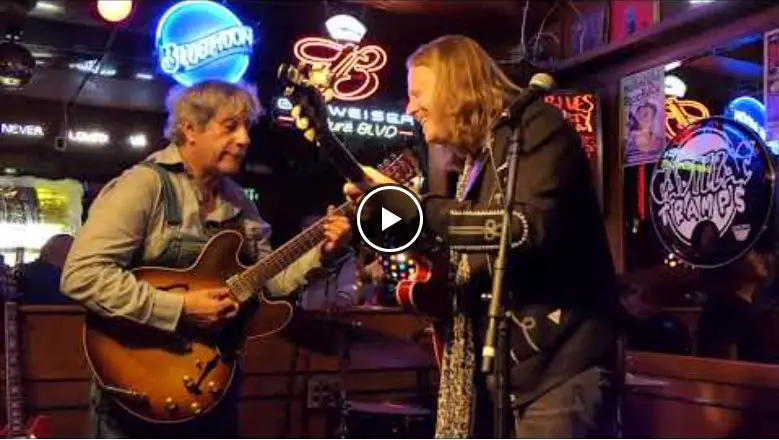 (Filmed by Natasha in 1080 HD)
Cadillac Zack Presents: Matt Schofield – Guitar & Vocals, Chris Cain – Guitar, Travis Carlton – Bass, Sky Garcia – Drums, Larry "Big Mouth" David – Keys
Filmed & Recorded at the Maui Sugar Mill on January 20, 2020
http://www.chriscainmusic.com/​
Chris Cain
Cain's father was a blues lover. He took him to a BB King concert at the age of three. Music from BB King, Ray Charles, Freddie King, Albert King and other blues and jazz stars has always played at home.
At the age of eight, Cain learned to play the guitar. As a teenager, he played at local clubs, at festivals, and at private parties. He studied music at San Jose City College, where he then taught jazz improvisation. In addition to the guitar, he also plays the piano, bass guitar, clarinet and saxophone.
In 1987, Cain released his debut album Late Night City Blues, which was nominated for several Blues Music Awards in 1988. He has been successful in appearances in the USA and Europe.
Cain was able to maintain his popularity to this day. Over the years, he has released over a dozen albums. In 2018, Chris Cain was nominated for the Blues Music Award in the "Guitarist" category.
Matt Schofield
…is regarded as one of the most distinctive and innovative British blues guitarists, and has been rated in the top ten of British blues guitarists by Guitar & Bass Magazine. Schofield's prowess has taken his band to twelve countries; seen him playing with musicians including Buddy Guy and Robben Ford, and brought a note in the Penguin Book of Blues Recordings as one of only two living British artists to gain the maximum four-star rating. In addition, he has been admitted to the British Blues Awards Hall of Fame.
Official website:mattschofield.com
Our quality blues t-shirts are perfect for your next music festival, concert or jam, and make great gifts.