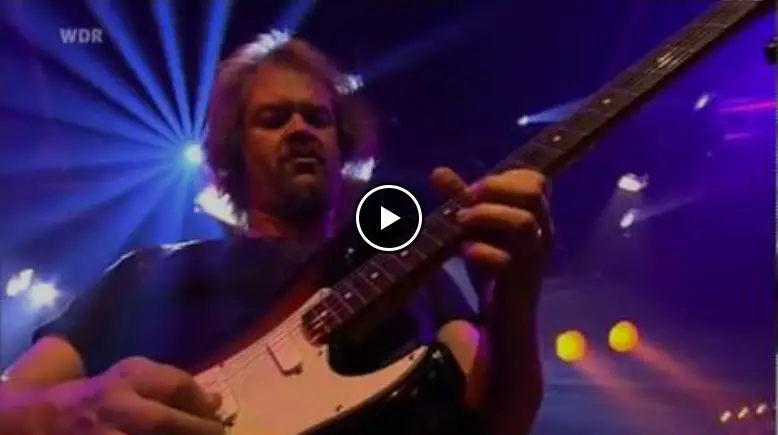 Blindside Blues Band
Blindside Blues Band – founded and continuously carried out since 1993 by guitarist and vocalist Mike Onesko, undoubtedly belongs to the inner circle of the most interesting performers of the American blues-rock scene. The band was formed thanks to the initiative of not only Mike Onesko but also Mike Varney (Shrapnel Records owner), the most famous hunter guitar talents in the USA – the discovery and collaboration with m.in .: M. Malmsteen, M. Friedman, J . Backer, Ritchie Kotzen, Paul Gilbert or more known for blues-rock scene, Chris Duarte, Scott Henderson, Eric Gales, Pat Travers, Michael Landau, Stoney Curtis, Jay Jesse Johnson (now in the composition of the BBB) and many others.
Since the first joint trial, concerts, and debut plate for Shrapnel Rec, it was clear that we are dealing with an uncompromising combination of blues-rock style of hard rock flair, with the juicy and dense guitar sound. No wonder, after all, all chosen to debut the composition of the musicians have already questioned the long-term experience and, most importantly, the changer achievements on the US rock scene.
More Info
In addition to the excellent guitar duo Onesko-Johnson (Scott Johnson and Jay Jesse Johnson), the group has always had a particularly luck to have excellent drummers, starting from (also singing with Judas Priest, Michael Schenker Group and RacerX) Jeff Martin after Aysnely Dunbar (ex Zappa ) and Emery CEO.
Over a 20-year-old business Blindside Blues Band resulted in 12 albums (for Shrapnel Records and Groovyard Rec.), Not counting the numerous publications of special projects involving Mike Onesko, such as the legendary, Tribute to Hendrix vol.1 and 2 " ( ed. Comet Rec) with broad participation galaxy of top guitarists like Larry Corryel, Steve Lukateher whether Robben Ford or successful projects Onesko / Bogert / Ceo and original Guitar Army.
It is worth mentioning that according to. music critics team for over 20 years represented a continuously high level of performance and absolutely all the plates are of high artistic quality.
This year's tour Blindside Blues Band is the first visit to our country for the team and for each musician individually. Attractiveness adds the fact that the current team is fully original while being a combination of musicians from the early period of activity of the newest addition in the form of exquisite second guitarist Jay Jesse Johnson. The musician is also individually holding its own achievements plate already referred to as a cult, not only among fans but also critics.