B B King blues from 1956
We know that music is a sequence of notes which, one after the other, form a melody. It can be catchy cacophonic, pleasant, relaxing or aggressive, but melody comes out of the notes making songs, arias, ballads, instrumental pieces and more; the first step, anyway, is to be made in a music instruments shop, as it happened to Riley B. King, better known as B B King Blues Boy King.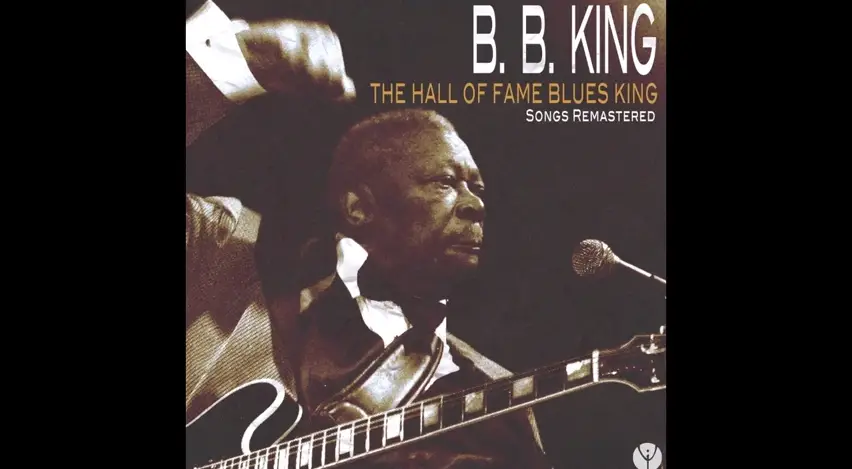 He was born in 1925, and when he was a child he worked in the fields of Mississippi picking cotton with his mother and his grandmother, but he had a passion for music which he started singing the Gospel in the church. Then his passion for guitars arrived: when he was 12 he bought his first guitar, and his technique improved when, in 1943, he decided to move to Tennessee, in Memphis: there his cousin Bukka White, who played the guitar in the country blues, helped him.
Then, with guitar and microphone, he started playing in the radio and recording his voice and guitar, which he started to improve with the typical effects of the instrument. Always with his guitar, B.B. King started to climb his ladder to success and nowadays, at the age of 85, he is still at the top: hes a giant of blues, and with his guitar he rides the world to make people listen to his music.
His beloved Lucille is a Gibson ES-335, even though Gibson now called this model Lucille, after the B B King Blues Maestro: its a semi-acoustic guitar able to follow him, who is considered the greatest living bluesman, in his inventions and musical prodigies. The creation of the vibrato technique is attributed to him; in the guitar you obtain it by crossing the strings, nearing the one to which you are giving the effect to the string next to it; this effect has been named hummingbird. (source: http://ezinemark.com)