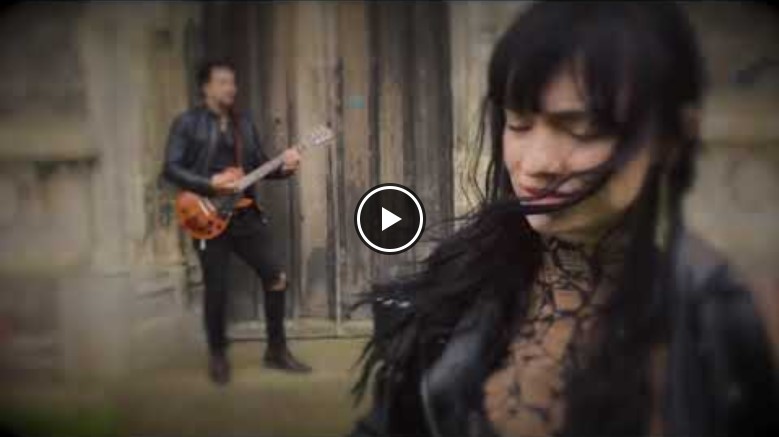 Blues Can Be Heard When Rivers Meet
When Grace and Aaron met at their local pub in Downham Market, they were focused at first, on their own separate projects. It would take them several years before deciding to form their own band.
Originally known as Holmes & Bond, once the couple married, they realized that if they changed the band's name to Bond & Bond, it would sound too much like a construction company or an adhesive product. While on vacation in Sardinia, as the couple stood over a ravine where two rivers converged, inspiration hit them and they decided to rename the band to When Rivers Meet.
Armed with his Gibson Les Paul Standard, a Marshall tube amp, and a set of reverb and tremolo pedals, the duo quit their jobs, bought a VW Panel Van, and began touring in 2019. Aaron, influenced by greats like Nirvana, Led Zeppelin, G'n'R, and of course the Riff in Boom Boom Boom by John Lee Hooker, considers When Rivers Meet to be a Blues-Rock band.
Alongside Aaron, Grace plays the mandolin and violin, which adds to their unique style of Blues. Inspired by names like Dusty Springfield, Aretha Franklin, and Bonnie Rate, Grace's vocals provide a smooth, crisp, and balanced harmony to the band.
WRM on Facebook
They toured the countryside, playing at as many pups and events as they could schedule, for more than a year. But it was not until 2020 when they did a gig on Facebook, that they got their first big break. The reaction they got was amazing so they began performing live on Facebook every Saturday night at 8 o'clock – and the world took notice.
Winner of Planet Rock's "The Rocks 2021" Best New Band of the Year award, When Rivers Meet quickly became a worldwide name. Back home in the UK, the duo took home four awards that year, including the Most Inspirational Online Performance of the Year, Blues Album of the Year, Emerging Blues Artist of the Year, and Blues Band of the Year.