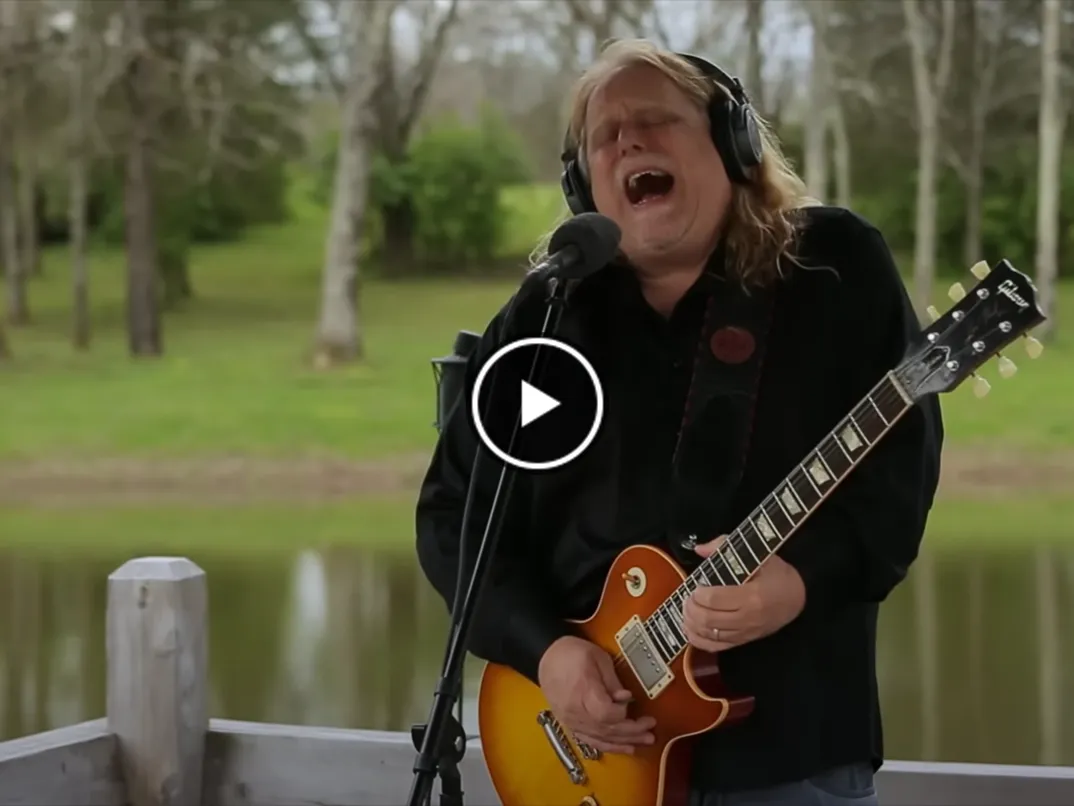 Warren Haynes
Haynes is a Grammy Award winner. He is one of the best guitarists in the world. During his career, he was part of the three best groups in the history of rock. For example Allman Brothers Band, Gov't Mule, and Grateful Dead. His virtuoso craftsmanship caused that his performances saw millions of fans and albums sold on the trunk.
The guitarist of Gov't Mule, is one of the most stylish and presenting the unusual feeling of rock guitarists in today's music world.
Warren was 23rd on the list of the greatest guitarists of all time. It is impossible to calculate how many projects Warren Haynes was playing as a guitarist or vocalist. It is definitely one of the busiest musicians in the world.
Gov't Mule
It all started in 1994, when Warren Haynes (guitar, vocals) and Allen Woody (bass), who had been playing in the new incarnation of the legendary Allman Brothers Band for five years, decided to start a new music project. Together with Matt Abbs (drums) they formed Gov't Mule.

The band's inspiration is, of course, the activity of the Allman Brothers Band combined with the psychedelic, blues-rock sound of the Cream trio. The band's phonographic debut is an album simply titled "Gov't Mule" from 1995. The band then released live recordings showing the full potential of the musicians' improvisations under the title "Live at Roseland Ballroom".

The studio came back in 1998 with the album "Dose", which included such hits as "Blind Man in the Dark" and "Thorazine Shuffle". As Gov't Mule always felt best at concerts, the next release, Live … with a Little Help from Our Friends, documented another successful performance by the group. The next album is "Life Before Insanity" from the beginning of 2000.
Deep End
On August 26 of the same year, the band was struck by a real tragedy. Bassist Allen Woody was found dead in a New York hotel room. The other two decided to continue their activities and prepare the next release together with many different bass players, incl. with Flea and Bootsy Collins. This is how the double album "Deep End" was created. The concert version of the project was documented on the publishing house "Deepest End: Live in Concert" in 2003.
A year later, the band recorded their first album with Woody's successor, Andy Hess. Keyboard player Danny Louis has also joined the group. With the new line-up, the band recorded another album, released in 2006, entitled "High & Mighty".