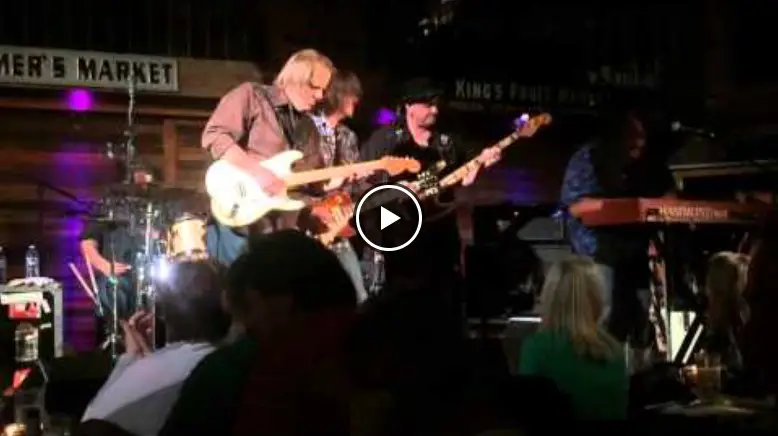 Walter with Lance – The Blues Came Callin'
Lance Lopez was in the audience for the Walter Trout concert at Dosey Doe in The Woodlands, TX on 4/1/16. Walter called him up for an awesome jam session, playing The Blues Came Callin'. It is worth seeing to the end. Music revs up more and more, until the glorious final duel on two guitars.
If you like this live performance check new Walter Trout album 'Alive In Amsterdam': http://ilovebluesguitar.com/redirect/AliveInAmsterdam
Walter Trout
Trout founded his own solo band in 1989 and cut his debut album 'Life In The Jungle' that same year. He rapidly becoming a chart-topping star in Europe. His first stateside release, 1998's critically heralded 'Walter Trout,'. It made him a fixture of the US blues-rock scene. Released in 2015, 'Battle Scars' is his 18th album on the Netherlands-based Provogue label, and his 42nd overall, including pre-solo recordings with Canned Heat and the Bluesbreakers.
Over the decades, Trout has accumulated numerous honors. He is a three-time winner of the Overseas Artist Of The Year title at the British Blues Awards, and a three-time Blues Music Awards nominee. In 2015, he won the Sena European Guitar Award, an honor he shares with acclaimed past winners like Brian May, Steve Lukather and Slash. Trout's six-string prowess also earned him the #6 slot in BBC Radio 1's Top 20 Guitarist listeners' poll.