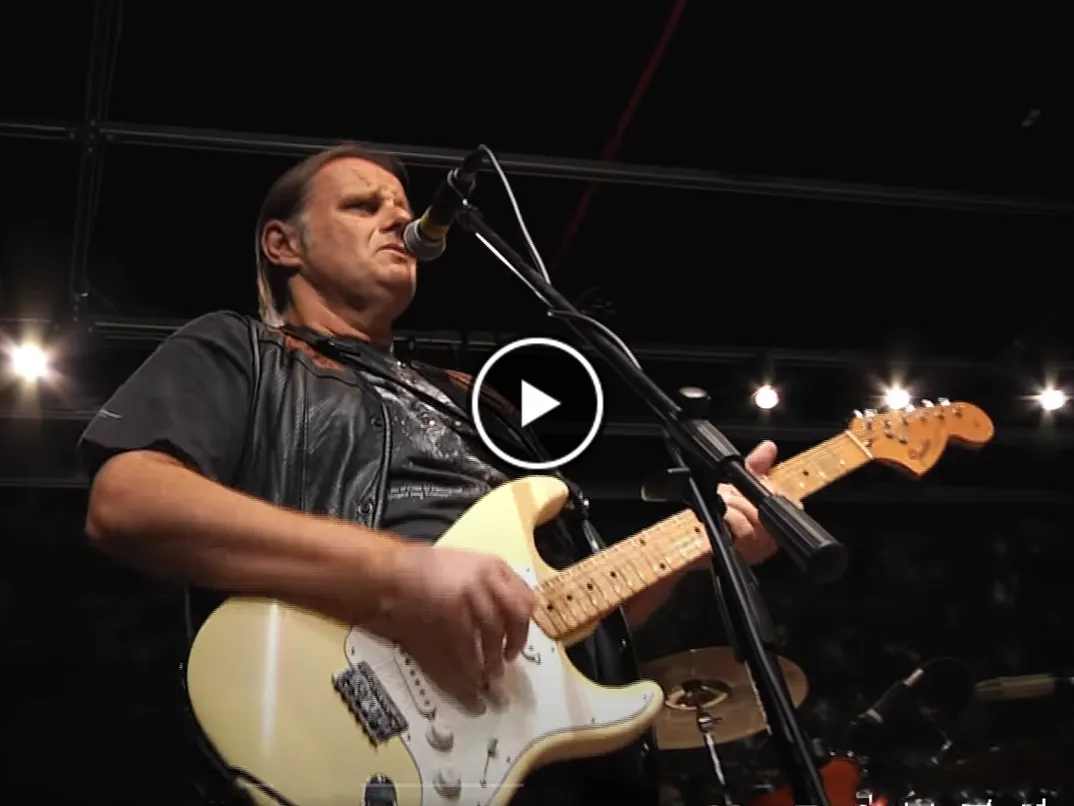 Walter Trout
Trout founded his own solo band in 1989 and cut his debut album 'Life In The Jungle' that same year. He rapidly becoming a chart-topping star in Europe. His first stateside release, 1998's critically heralded 'Walter Trout,'. It made him a fixture of the US blues-rock scene. Released in 2015, 'Battle Scars' is his 18th album on the Netherlands-based Provogue label, and his 42nd overall, including pre-solo recordings with Canned Heat and the Bluesbreakers.
Over the decades, Trout has accumulated numerous honors. He is a three-time winner of the Overseas Artist Of The Year title at the British Blues Awards, and a three-time Blues Music Awards nominee. In 2015, he won the Sena European Guitar Award, an honor he shares with acclaimed past winners like Brian May, Steve Lukather and Slash. Trout's six-string prowess also earned him the #6 slot in BBC Radio 1's Top 20 Guitarist listeners' poll.
Walter Trout pulls into Don Odells Legends Studios and gives us all a lesson on how its done!!! Live, Loud 'n' Raw, Just the way we like here, its all about showcasing the musicianship & music… Thank You Walter… Please check out other shows by Chris Duarte, Jimmy Thackery, Joe Louis Walker, Ana Popovic, Royal Southern Brotherhood and many more and by subscribing you can be automatically notified of new videos when uploaded.Audio recorded and mixed by Jayce De Santis of Soundstream Media, Northampton, MA.
Remember Don Odells Legends has over 100 episodes on youtube with over 500 videos  www.youtube.com/user/dodell590