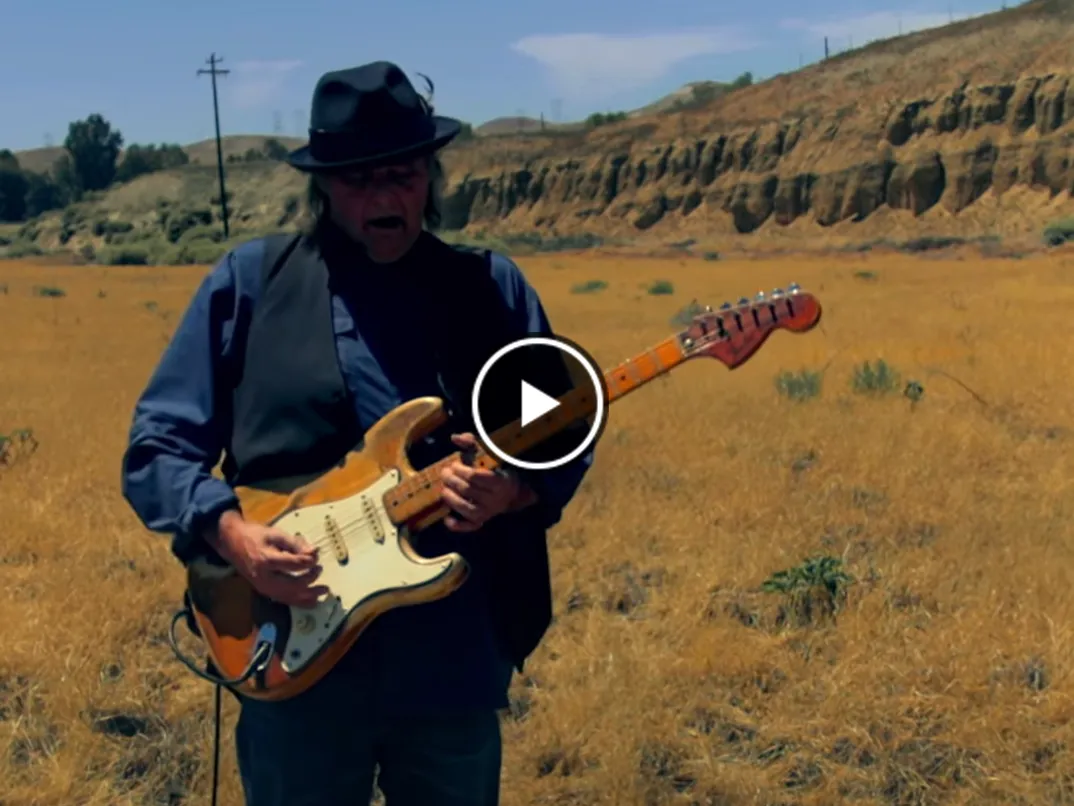 'Heartland' is the track from Water Trout's record Ordinary Madness.
Walter Trout about what inspired him to write the track:
Heartland is a song about summoning the courage to follow your dreams. It's the story of a young girl but she could be anyone who has come to a crossroads in their life. She realizes that to follow her dream to make more of her life, requires stepping out alone, into the vast unknown. It's about taking the great gamble.
Order Ordinary Madness: https://amzn.to/3jruqcf
Walter Trout
Trout's career began in New Jersey in the late 1960s. Then he decided to move to Los Angeles, where he became a sideman of artists such as Percy Mayfield and Deacon Jones. He also worked in the bands of John Lee Hooker and Joe Tex.
In 1981 Trout became the guitarist in the blues-rock band Canned Heat. After this, John Mayall invited him to play John Mayall's Bluesbreakers, where he shared the stage with guitarist Coco Montoya. Trout left Bluesbreakers in 1989 and founded the Walter Trout Band, which became popular in Europe.
In 1998, Trout released his debut CD in the United States, titled "Walter Trout," and changed his band's name to Walter Trout and the Free Radicals. Since then, Trout records and gives concerts in North America, Europe, and India.
In 2002 Trout performed the song "Road Runner" on Bo Diddley's tribute album "Hey Bo Diddley – A Tribute!", He also made many guest recordings for other musicians.
Albums
1989 Life in the Jungle (re-released in US in 2002)
1990 Prisoner of a Dream
1992 Transition
1992 No More Fish Jokes (live album)
1994 Tellin' Stories
1995 Breaking The Rules
1996 Jimi Hendrix Music Festival (Janblues)
1997 Positively Beale St.
1998 Walter Trout (same tracks as Positively Beale St.)
1999 Livin' Every Day
2000 Face The Music (Live on Tour)
2000 Live Trout
2001 Go The Distance
2001 Go The Distance
2003 Relentless
2005 Deep Trout: The Early Years of Walter Trout
2006 Full Circle (featuring guest artists)
2007 Hardcore (self released recording of the 'Power Trio' playing live in Europe)
2008 The Outsider
2009 Unspoiled By Progress: 20 Years of Hardcore Blues (previously unreleased tracks and three new songs)
2010 Common Ground
2012 Blues For The Modern Daze
2013 Luther's Blues
2014 The Blues Came Callin
2015 Battle Scars
2016 Alive In Amsterdam
2017 We're All In This Together
2019 Survivor Blues
2020 Ordinary Madness
2022 Ride