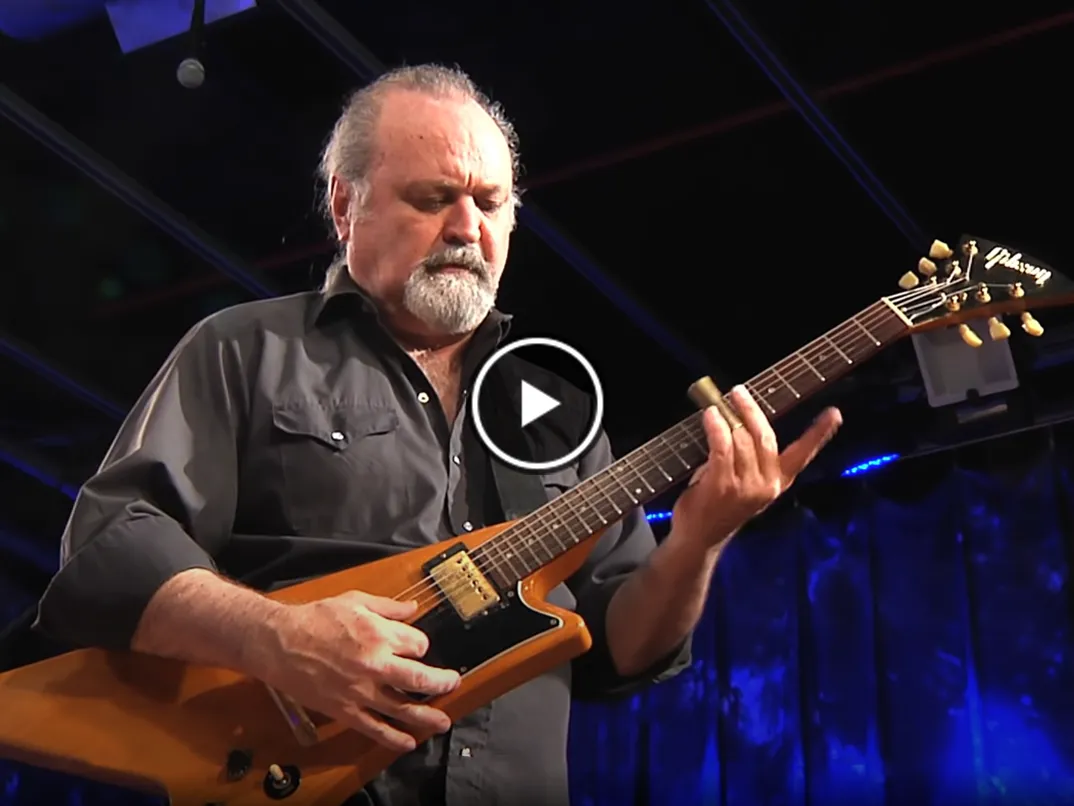 Tinsley and the boys stopped in Don Odells Legends studios ion March 9th, 2015 while on tour supporting his latest effort "Tough Love". Seen here performing If The River Keeps Rising from his 2014 Midnight Blue. Audio recorded & mixed by Doug Wallace of Studio 128 Recording & live Sound Services Spfld. Ma.
Tinsley Ellis
He made a name for an artist who was exceptionally smart and convincingly combining blues with southern rock. Tinsley Ellis has his own style of play and a specific voice. With passion and honesty, and above all with vocation, he pursues his musical path.
Tinsley's love for electric blues grew by listening to British Invasion bands such as the Yardbirds, the Animals, Cream, and the Rolling Stones. Inspired by a live appearance by B.B. King, he was determined to become a blues guitarist. In 1975, he played with the Haygood Band while attending Emory near Atlanta. Two years later, already an accomplished musician, he returned to Atlanta and joined his first professional blues band, the Alley Cats, a group that included Preston Hubbard of the Fabulous Thunderbirds
In early 2013, Ellis was a part of the 'Blues at the Crossroads 2′ tour which celebrated the music of Muddy Waters and Howlin' Wolf. The tour also included Kim Wilson and The Fabulous Thunderbirds (who backed everyone), James Cotton, Bob Margolin and Jody Williamns.
In 2017 Ellis launched a new side project called Tinsley Ellis Blues Is Dead in which he performs the Blues and R&B songs done by Grateful Dead and other Fillmore era acts.
Ellis has played in all 50 states, as well as Canada, Europe, Australia and South America. Whether he's out with his own band or sharing stages with The Allman Brothers, Robert Cray, Koko Taylor or Widespread Panic, he averages over 150 performances a year, bringing his fast-moving, high-energy, guitar-drenched performances to fans all over the world. Live, there's simply no one better at igniting a crowd, jamming with focus and purpose…
Shortcuts:
Website: tinsleyellis.com
Albums
1982 – Featuring Chicago Bob Nelson (with The Heartfixers)
1986 – Cool on It (with The Heartfixers)
1988 – Georgia Blue
1989 – Fanning the Flames
1992 – Trouble Time
1994 – Storm Warning
1997 – Fire it Up
2000 – Kingpin
2002 – Hell or High Water
2004 – The Hard Way
2005 – Live! Highwayman
2007 – Moment of Truth
2009 – Speak No Evil
2013 – Get It!
2014 – Midnight Blue
2015 – Tough Love
2016 – Red Clay Soul
2018 – Winning Hand
2020 – Ice Cream In Hell
2022 – Devil May Care
Compilations
1996 – A Celebration of Blues: The New Breed