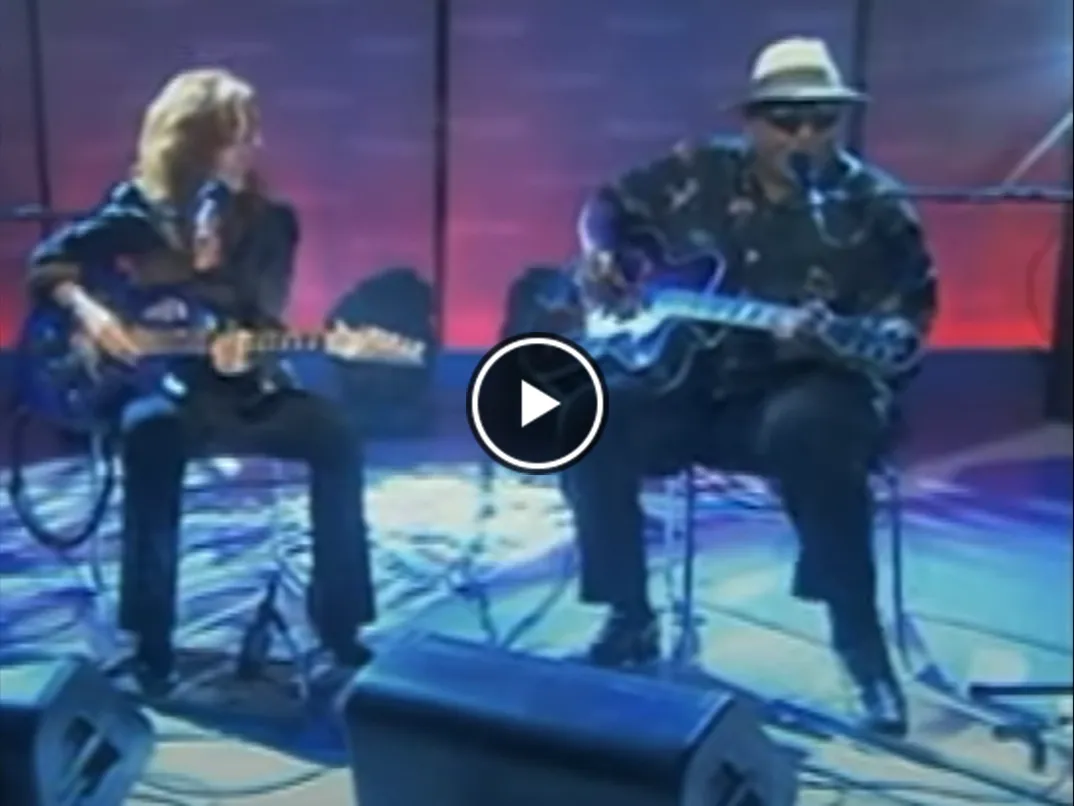 Taj Mahal
Born in Harlem, New York but raised in Springfield, Massachusetts. His father was a jazz pianist, composer, arranger hailing from Jamaica, while his mother was a teacher who sang gospel. She came from North Carolina. His grandfather married a woman from Saint Kitts.
He studied agriculture at the University of Massachusetts Amherst in the early 1960s, graduating in 1964. (The same university awarded him the honorary title of Doctor of Fine Arts in 2006). There he founded Taj Mahal & Elektras. The name Taj Mahal was inspired by a dream.
After college, he moved to Los Angeles and founded the Rising Sons group with Ry Cooder in 1964. The band signed with Columbia Records and released a single and recorded an album that was not released by Columbia until 1992. Taj, frustrated by mixed feelings about his music, left the band and began a solo career. Still, with Columbia Records, he released an album of his own name in 1968, building on his success, he released a second Natch'l Blues the same year. The Giant Step two-track set released in 1969 resulted in Taj's strong position as an American blues artist, and the title track has become iconic and is still popular with current audiences. Most memorable, however, was the performance of Cooder and Taj at The Rolling Stones Rock and Roll Circus.
His music comes from various sources: blues, cajun, gospel, bluegrass, Hawaiian, African, and Caribbean musical traditions. It sticks to the roots and adds a little bit of its own feeling. Plays many musical instruments.
He has received two Grammy Awards for Best Contemporary Blues Album, the first in 1997 for Señor Blues and the second in 2000 for Shoutin 'In Key.
Bonnie Raitt
She has been successfully operating in the music industry for 50 years. Just like wine, with age, it gets better and better. Just look at how it moves on stage. A small character with a well-worn Loss, gracefully named "Brownie", can make a real fire.
Although she grew up on a diet consisting of Jack Daniels and music created by Mississippi Fred McDowell, her work was not limited only to the blues. Ballads "I Can not Make You Love Me" is still an inseparable element of Bonnie's concerts.
Her album Slipstream, released in 2012, was the first album that appeared after 7 years of publishing break. We did not have to wait so long for the next album. In 2016  the Dig In Deep album was released: a magical mix of rock, R & B, blues, and characteristic Bonnie-style guitar slides. Goose skin guaranteed!
Raitt has received ten Grammy Awards. She is listed as number 50 in Rolling Stone magazine's list of the 100 Greatest Singers of All Time and number 89 on their list of the 100 Greatest Guitarists of All Time.
Raitt's principal touring guitar is a customized Fender Stratocaster that she nicknamed Brownie. This became the basis for a signature model in 1996. Raitt was the first female musician to receive a signature Fender line.
Our quality blues t-shirts are perfect for your next music festival, concert or jam, and make great gifts.