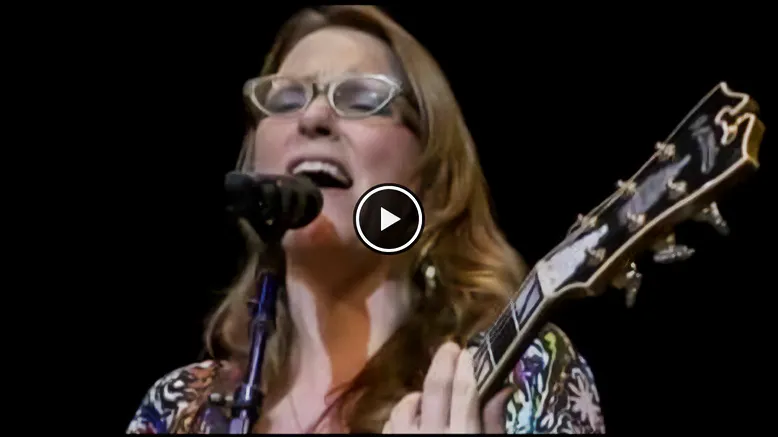 Susan Tedeschi
She is a singer and guitarist, a multiple Grammy Award nominee, also a member of the Tedeschi Trucks Band. Tedeschi made her public debut as a six-year-old understudy in a Broadway musical. After graduating from Norwell High School, Tedeschi attended the Berklee College of Music, where she sang in a Gospel choir. She performed show tunes on the Spirit of Boston and received her Bachelor of Music degree in musical composition and performance at age 20.
Tedeschi formed the Susan Tedeschi Band in 1993. She learned how to play blues guitar in Boston from musician Tim Gearan in 1995. Eventually, Tedeschi was opening for John Mellencamp, B.B. King, Buddy Guy, The Allman Brothers Band, Taj Mahal, and Bob Dylan. In 2000, Just Won't Burn (1998) reached Gold record status for sales of 500,000 in the United States, rare for a blues production. She recorded two tracks with Double Trouble band members Chris Layton and Tommy Shannon for their album. In 2010, Tedeschi and Trucks announced a hiatus for their solo bands and formed a new group called Tedeschi Trucks Band. The group performed at a number of festivals including Eric Clapton's Crossroads Guitar Festival, Fuji Rock Festival, and others. (source: https://en.wikipedia.org/wiki/Susan_Tedeschi)
The Tedeschi Trucks Band
The Tedeschi Trucks Band was founded in 2010 after Derek Trucks and Susan Tedeschi decided to merge their respective bands, to spend more time together with their children and work together in their home recording studio. Derek Trucks and Susan Tedeschi had toured together in 2007 under the name Derek Trucks & Susan Tedeschi's Soul Stew Revival with songs from their solo careers, while the Tedeschi Trucks Band has focused on playing original songs.
In late 2009, after announcing a break from the Derek Trucks Band and Susan Tedeschi Band. The couple began composing new material, working in their Jacksonville home studio with musicians who were close friends. Their first concert took place on April 1, 2010 at the Savannah Music Festival and afterward the group played at Eric Clapton's Crossroads Guitar Festival, the Fuji Rock Festival and other festivals and concerts.
Our quality blues t-shirts are perfect for your next music festival, concert or jam, and make great gifts.