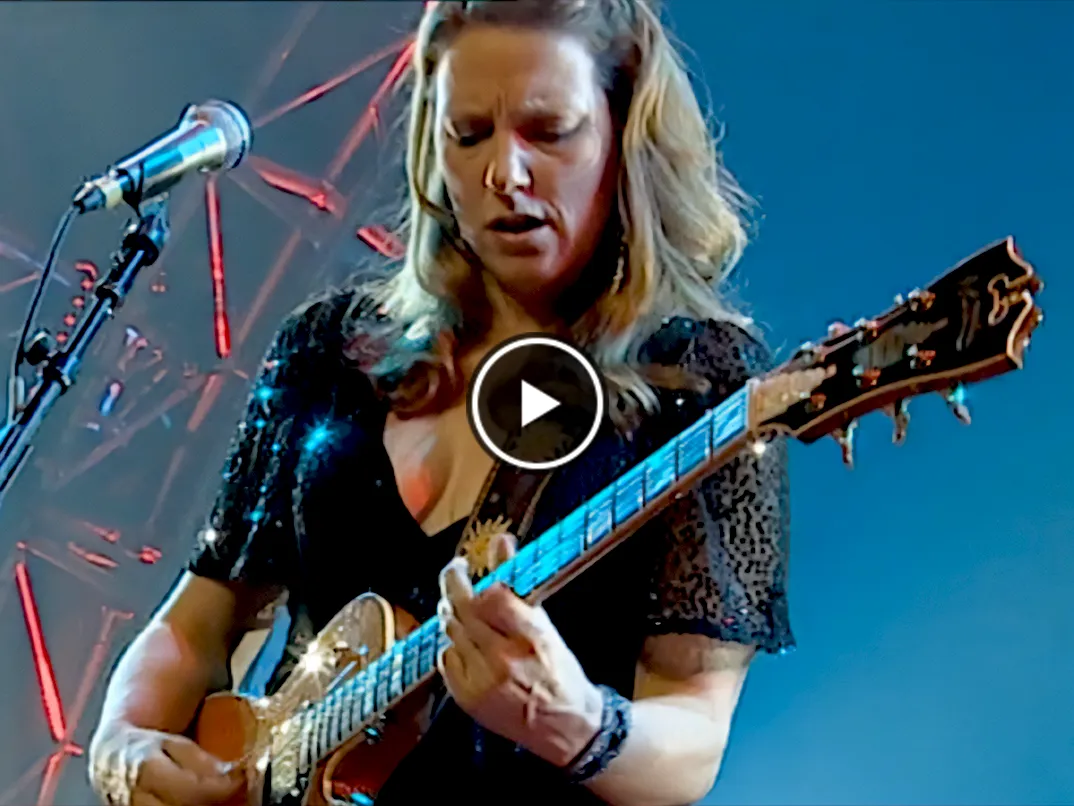 Born in Boston, Susan Tedeschi is a true blueswoman. She plays guitar, sings, composes. Her music is full-blood blues with proper proportions of fire and melancholy. The artist sings incredibly expressive, at times reminiscing what Janis Joplin once did. Her music is a vitamin for our sensitivity.
Susan Tedeschi – It Hurt So Bad, from AVO Session, Basel October 31 2009.
View more videos by Susan… Click Here
Susan Tedeschi
She is a singer and guitarist, a multiple Grammy Award nominee, also a member of the Tedeschi Trucks Band. Tedeschi made her public debut as a six-year-old understudy in a Broadway musical. After graduating from Norwell High School, Tedeschi attended the Berklee College of Music, where she sang in a Gospel choir. She performed show tunes on the Spirit of Boston and received her Bachelor of Music degree in musical composition and performance at age 20.
Tedeschi formed the Susan Tedeschi Band in 1993. She learned how to play blues guitar in Boston from musician Tim Gearan in 1995. Eventually, Tedeschi was opening for John Mellencamp, B.B. King, Buddy Guy, The Allman Brothers Band, Taj Mahal, and Bob Dylan. In 2000, Just Won't Burn (1998) reached Gold record status for sales of 500,000 in the United States, rare for a blues production. She recorded two tracks with Double Trouble band members Chris Layton and Tommy Shannon for their album.
Susan Tedeschi Trucks Band
In 2010, Tedeschi and Trucks announced a hiatus for their solo bands and formed a new group called Tedeschi Trucks Band. The group performed at a number of festivals including Eric Clapton's Crossroads Guitar Festival, Fuji Rock Festival, and others. (source: https://en.wikipedia.org/wiki/Susan_Tedeschi)
Discography
As leader or co-leader
Better Days (Oarfin, 1995)
Just Won't Burn (Tone Cool, 1998)
Wait for Me (Tone Cool, 2002)
Live from Austin, TX (New West, 2004)
Hope and Desire (Verve Forecast, 2005)
Back to the River (Verve Forecast, 2008)
With the Tedeschi Trucks Band
Revelator (Masterworks, 2011)
Everybody's Talkin' (Masterworks, 2012)
Made Up Mind