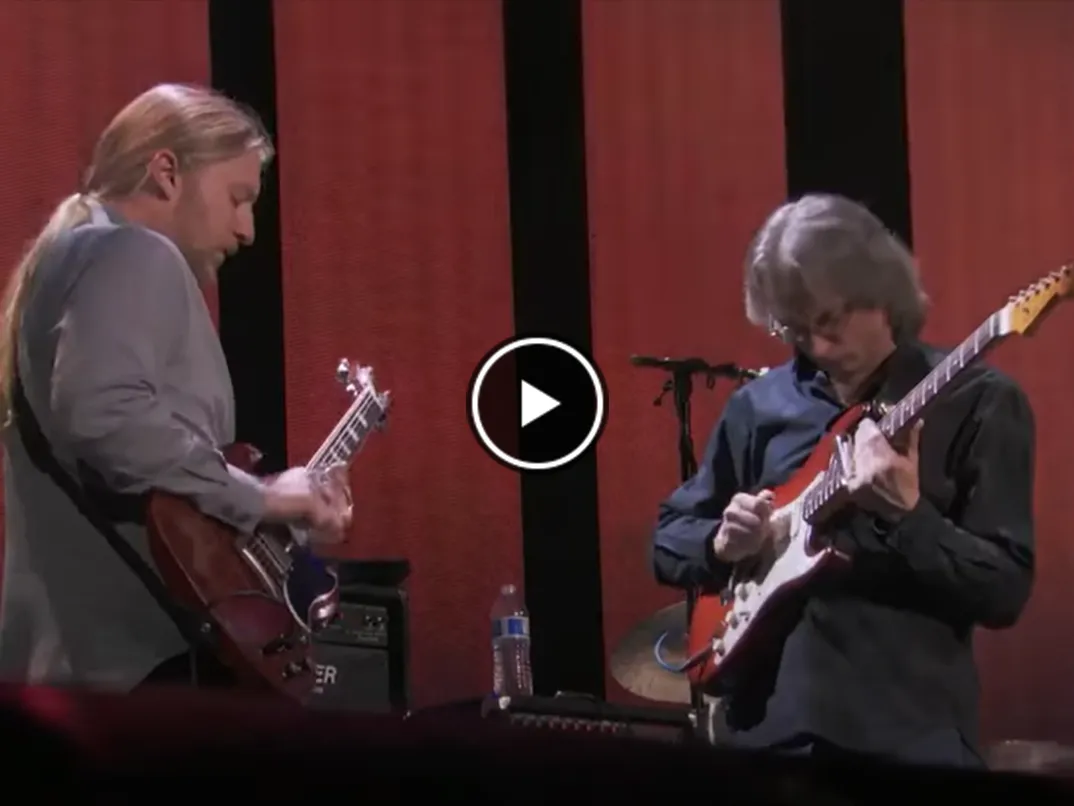 Sonny Landreth
Sonny Landreth was born on Feb 1, 1951 in Canton Mississippi to Clide and Jeraldine (Jerry) Landreth. When Sonny was in the second grade, the family relocated to Lafayette Louisiana where Sonny was surrounded by the many musical and cultural influences that we can hear so much of in his music today. He is very much in demand as a session player as he never holds back and gives his all for whomever he is working with. He has played with many different artists including Clarence "Gatemouth" Brown, Clifton Chenier, Steve Conn, Michael Doucet, Jerry Douglas, John Hiatt, Dr. John, Mark Knopfler, Kenny Loggins, John Mayall, Maria Muldaur, Dolly Parton, Zachary Richard and Junior Wells just to name a few. His haunting slide technique is quite different from anything I had ever heard before; sometimes he is able to coax sounds from his guitars that sound like other instruments. Sonny uses a style that combines finger picking, palming and slapping the strings and what looks to me like he's trying to "excite the strings" like you would with a bow on a violin. His slide technique is quite unique in that he also frets behind the slide, giving him a different sound and "feel" than most slide players. Not only is he an incredible player but also a singer/song writer. (Read more: sonnylandrethfan.com)
Top Albums by Sonny Landreth – Click Here
Derek Trucks
Derek learned to play the acoustic guitar from the age of nine. He started playing professionally at the age of 11 in The Allman Brothers Band. In the mid-90s, he founded the Derek Truck Band. He has performed with Susan Tedeschi, whom he married in 2001. He has recorded with Frogwings, Buddy Guy and McCoy Tyner.
Ranked 16th on Rolling Stone's 2011 List of 100 Greatest Guitarists of All Time.
Derek Trucks is a winner of a Grammy Award, he is a member of The Allman Brothers Band, in addition to owning his own band. He is considered to be one of the most inspired slide guitar players today.
He began to stand out as a guitarist at a very young age, and by the age of 12 he had already worked with some of the great names in American music, such as Buddy Guy or The Allman Brothers Band. With the latter, he toured for several years before becoming an official member of the band in 1999. That same year he met blues singer Susan Tedeschi, whom he married two years later.