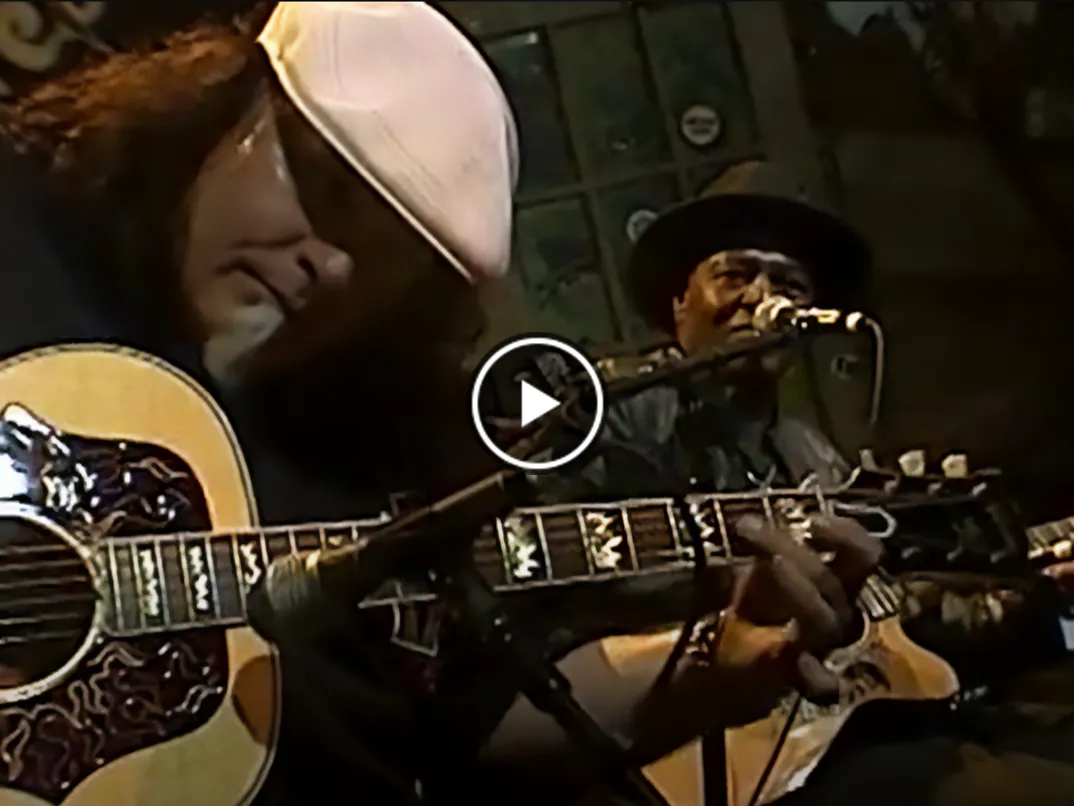 Smokin' Joe Kubek
(November 30, 1956 – October 11, 2015) was an American Texas blues electric guitarist, songwriter, and performer. Born in Grove City, Pennsylvania, Kubek grew up in the Dallas, Texas area.  In the 1970s during his teen years, he played with the likes of Freddie King and in the 1980s began performing with Louisiana-born musician and vocalist, Bnois King.
Kubek died on October 11, 2015, from a heart attack at the age of 58.
Bnois King
Bnois King (born January 21, 1943) (pronounced "buh-noise") is a Texas Blues and Jazz guitar player, vocalist, and composer. He most often played guitar and rhythm guitar, and acted as the main vocalist and original songwriter for the band, touring and equally billed with Kubek after 1997.
(via wikipedia.org)
Albums
1991: The Axe Man (Double Trouble Records)
1991: Steppin' Out Texas Style (Bullseye Blues Records)
1992: Chain Smokin' Texas Style (Bullseye Blues Records)
1993: Texas Cadillac (Bullseye Blues Records)
1995: Cryin' For The Moon (Bullseye Blues Records)
1996: Keep Comin' Back (Bullseye Blues Records)
1996: Got My Mind Back (Bullseye Blues Records)
1998: Take Your Best Shot (Bullseye Blues Records)
2000: Bite Me! (Bullseye Blues Records)
2003: Roadhouse Research (Blind Pig Records)
2004: Show Me The Money (Blind Pig Records)[8]
2005: Served Up Texas Style (Bullseye Blues Records)
2006: My Heart's In Texas (Blind Pig Records)[8]
2008: Blood Brothers (Alligator Records)[8]
2010: Have Blues Will Travel (Alligator Records)
2012: Let That Right Hand Go… (Bird Records Texas)
2012: Close To The Bone (Delta Groove Productions)
2013: Road Dog's Life (Delta Groove)
2015: Fat Man's Shine Parlor (Blind Pig Records)