The blues community was stunned last October when Dallas blues guitarist Smokin' Joe Kubek died suddenly of a heart attack, a loss that reverberated through musical circles, including those in Rochester.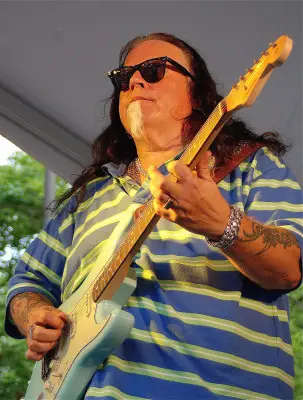 Kubek died as he was about to take the stage at the Pleasure Island Seafood & Blues Festival in North Carolina. He was 58.
Three months later, the "Smokin' Joe Kubek Benefit" is being held starting at noon on Saturday, Jan. 23 at the Wicked Moose Bar & Grill in Rochester to raise money for his wife, Phyllis, who has multiple sclerosis.
Music will be played throughout the day starting at 1:15 p.m.. Doors open at noon. Each band will play for about 30 minutes. There will be also be a bake sale and a silent auction.
(via: All-day blues concert benefits guitarist's widow – PostBulletin.com)