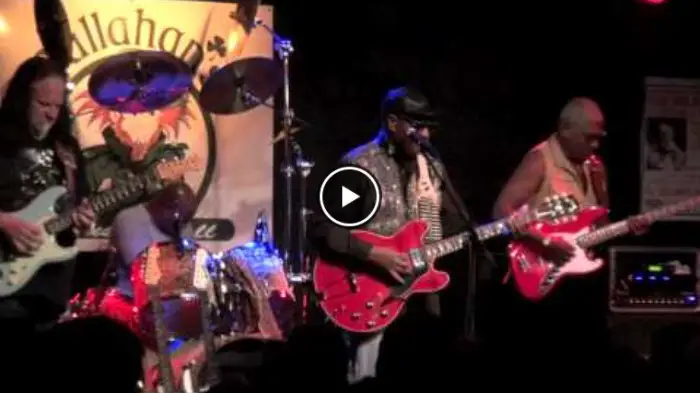 Smokin' Joe Kubek
Smokin' Joe Kubek (November 30, 1956 – October 11, 2015) was an American Texas blues electric guitarist, songwriter and performer.
Born in Grove City, Pennsylvania, Kubek grew up in the Dallas, Texas area.[2] In the 1970s during his teen years, he played with the likes of Freddie King and in the 1980s began performing with Louisiana-born musician and vocalist, Bnois King.
In the '90s, the Smokin' Joe Kubek Band frequently toured the United States and issued records like 1993's Texas Cadillac, 1996's Got My Mind Back, and 2000's Bite Me.
Tragically, Kubek died on October 11, 2015 after suffering a heart attack shortly before he was scheduled to take the stage at a festival near Wilmington, North Carolina. He was 58 years old.