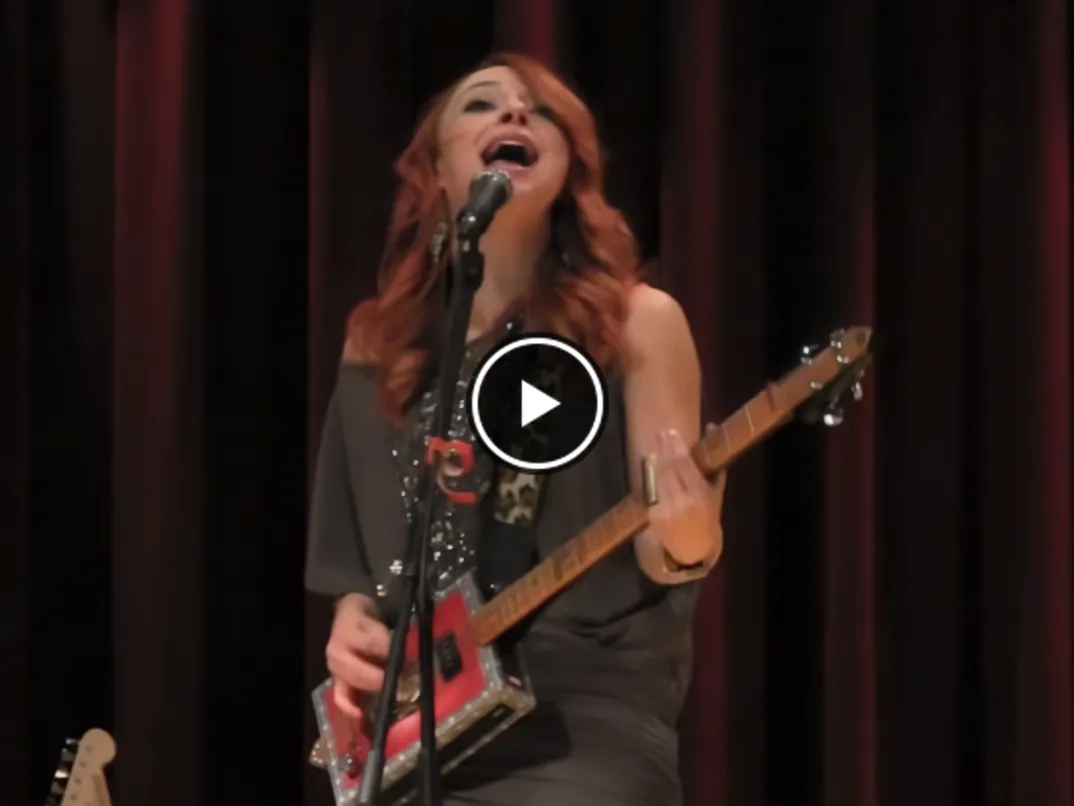 Samantha Fish
… is an American singer/songwriter, drummer and guitarist. She began her professional musical career in 2009. You will find her singing and playing her guitar around the world as she stays true to her blues and root rock genre. Fish began playing the drums early in her life but switched to the guitar at the age of 15 years old. Her roots in music run deep from her mother who was a choir instructor and her father who played guitar. as a hobby. Fish and her sister began loving blues music in their teenage years. She would frequent Knuckleheads Saloon to hear the blues music being played there. After turning 18, Fish began playing with some of the touring singers and musicians at Knuckleheads.
Fish Bait
In 2009 Samantha Fish produced and recorded her debut live album, Fish Bait. The album caught the attention of a talent scout who recommended her to Ruf Records, the recording company to which she is signed today. In 2011 she recorded a single called Runaway. It helped her to receive the 2012 Blues Music Artist for Best New Artist. In 2013 she recorded her second album, Black Wind Howlin'. The album featured Mike Zito on guitar and several other notable blues artists. Fish recorded her third major album in 2015. The album was titled Wild Heart. She catered to her roots-rock style instead of her blues-rock on this one. Fish released her fourth studio album, "Chills and Fever". She used some of her band members to create another blues-rock style. She has recorded seven albums within her blues rock and roots rock styles to date.
In addition to the 2012 Blues Music Artist for Best New Artist, Samantha Fish has won several other awards: These include; 2016 Independent Blues Awards for Best New Artist, and the 2016 Independent Blues Award for Best Female Artist just to name a few. Samantha Fish seems to have found her chosen calling and path in the music world.
Our quality blues t-shirts are perfect for your next music festival, concert or jam, and make great gifts.