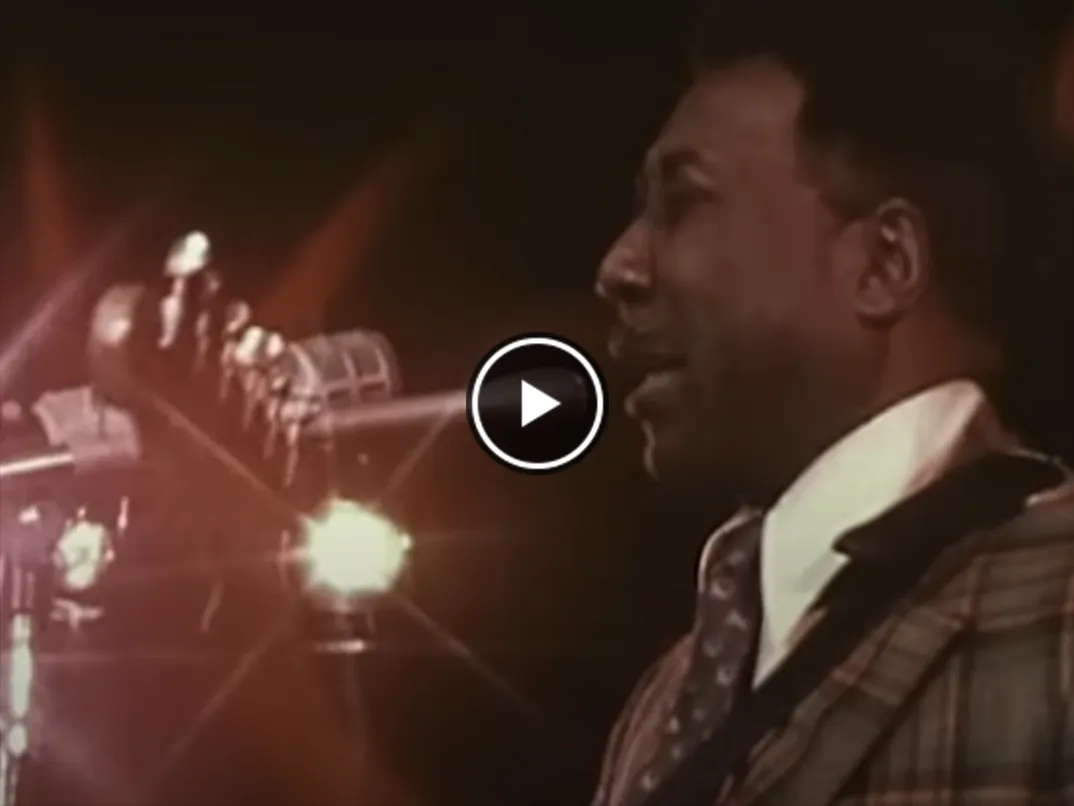 Muddy Waters
His real name was McKinley Morganfield and he was born on July 4, 1915. Called the "Father of Chicago Blues", he was one of the most important and inspiring artists of the 20th century.
He started his adventure with music playing the harmonica, but soon switched to the guitar for good. His masters at that time were the popular bluesmen – Son House and Robert Johnson.
He made his first recordings in 1941 for the purposes of registration for the Library of the American Congress. However, the most important phase of his career began with his move to Chicago. He then became involved with the electric guitar for good, which became the determinant of its sound. The band also includes a harmonica and a rhythm section. Soon, when thanks to the concerts he gained a lot of publicity, he signed a contract with the well-known Chess label.
The artist's popularity began to grow thanks to the songs from 1948 – "I Can't Be Satisfied" and "I Feel Like Going Home". At that time, one of Muddy's signature pieces, "Rollin 'Stone", was created. In the following years, Waters recorded with one of the best blues ensembles in history: Little Walter Jacob (harmonica), Jimmy Rogers (guitar), Elga Edmonds (drums) and Otis Spann (keyboards). In the early 1950s, the band recorded a whole group of blues classics, also thanks to the support of bassist and songwriter Willie Dixon. The most important of them are "Hoochie Coochie Man", "I Just Wanna Make Love To You" and "I'm Ready".
The years of greatest glory lasted until around 1956, when most of the musicians from the most famous line-up were gone. They left the group to pursue solo careers. In 1958, Muddy Waters won the hearts of British fans who were moved by the sound of his electric blues. His show at the Newport Jazz Festival in 1960 became history, inspiring the next generation of rock musicians. The return to increased studio and concert activity took place in 1976. A year later, a great album "Hard Again" was released, followed by some other very successful releases.