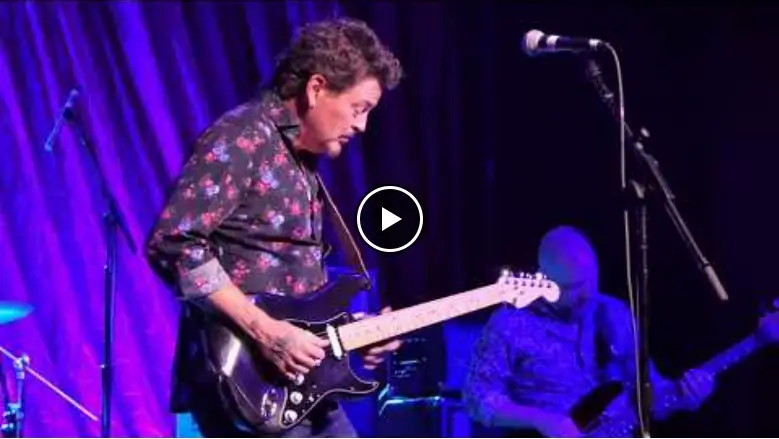 Mike Zito
Zito started singing at the age of five and by his late teens, he had begun his career in the St Louis area music scene. In 2008, Zito made his international debut on the Eclecto Groove label.
In 2012, Zito debuted his new band, 'The Wheel'. The Wheel features Scot Sutherland on bass, Lewis Stephens on keyboards, drummer Rob Lee, and Jimmy Carpenter on saxophone. In 2014, Mike Zito and the Wheel's album, Gone To Texas, was nominated for a Blues Music Award in the 'Rock Blues Album of the Year' category.
In May 2018, Zito's most recent album, First Class Life, debuted at No. 1 on the Billboard's Top Blues Albums Chart.
In November 2019 Zito released the tribute album "Rock N Roll: A Tribute to Chuck Berry" on Ruf Records. The album contains 20 tunes featuring 21 guest guitarists: Joe Bonamassa, Walter Trout, Robben Ford, Sonny Landreth, Richard Fortus, Alex Skolnick, Joanna Connor, Anders Osborne, Ryan Perry, Ally Venable, Albert Castiglia, Luther Dickinson, Jeremiah Johnson, Tommy Castro, Tinsley Ellis, Josh Smith, Kirk Fletcher, Jimmy Vivino, Kid Andersen, and introducing Charlie Berry the 3rd.
In 2020, his European tour being cancelled, Zito flew to his home in Texas and started recording his album entitled "Quarantine Blues". It was composed, recorded and mixed in 14 days with musicians in different cities, including a featured appearance from guitarist Tracii Lords, a founding member of L.A. Guns, collaborating from quarantine in Denmark. (source: wikipedia.com)
Albums
Blue Room (Zarkie Records, 1998; reissue: Ruf Records, 2018)
America's Most Wanted (Studio No Production, 2000)
Slow It Down (Mike Zito, 2004)
Superman (Mike Zito, 2006)
Real Strong Feeling (Mike Zito/Marz Music, 2007 [2009])
Today (Eclecto Groove, 2008)
Pearl River (Eclecto Groove, 2009)
Live From The Top (Mike Zito, 2010; reissue: Gulf Coast Records, 2019)
Greyhound (Eclecto Groove, 2011)
Make Blues Not War (Ruf Records, 2016)
First Class Life (Ruf Records, 2018)
Blues Caravan 2018 (with Vanja Sky, Bernard Allison) (Ruf Records, 2018)
Rock 'N' Roll – A Tribute To Chuck Berry (Ruf Records, 2019)
Quarantine Blues (Gulf Coast Records, 2020)
Resurrection (Gulf Coast Records, 2021)
Our quality blues t-shirts are perfect for your next music festival, concert or jam, and make great gifts.