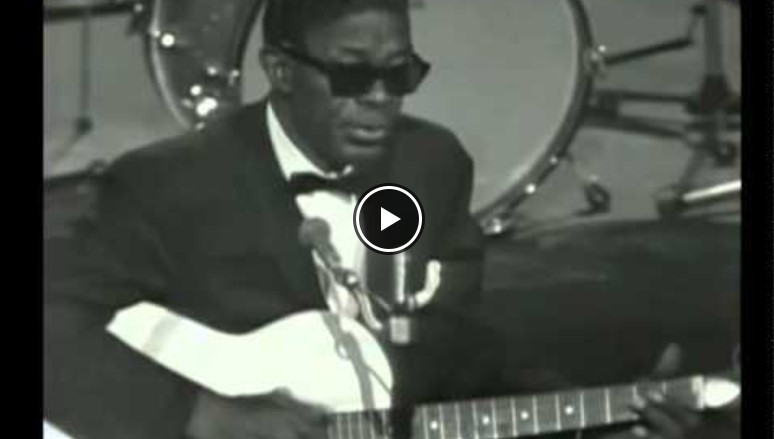 Sam Lightnin' Hopkins
Born Sam John Hopkins in Centerville, Texas. Hopkins' childhood was immersed in the sounds of the blues. He developed a deeper appreciation of blues music at the age of 8. It was when he met Blind Lemon Jefferson at a church picnic in Buffalo, Texas.
That day, Hopkins felt the blues was "in him" and went on to learn from his older (somewhat distant) cousin, country blues singer Alger "Texas" Alexander. (Hopkins had another cousin, Texas electric blues guitarist, Frankie Lee Sims with whom he later recorded.
Blues legend Lightnin' Hopkins made a cigar-box guitar with chicken-wire strings when he was eight. During the course of his lifetime, he recorded more than eighty-five albums and toured the world.
Hopkins began accompanying Blind Lemon Jefferson on guitar in informal church gatherings. Jefferson supposedly never lets anyone play with him except for young Hopkins, who learned much from and was influenced greatly by Blind Lemon Jefferson thanks to these gatherings. Houston's poet-in-residence for 35 years, Hopkins recorded more albums than any other bluesman.
" Hopkins' style was born from spending many hours playing informally without a backing band. His distinctive fingerstyle playing often included playing, in effect, bass, rhythm, lead, percussion, and vocals, all at the same time. He played both "alternating" and "monotonic" bass styles incorporating imaginative, often chromatic turnarounds and single-note lead lines. Tapping or slapping the body of his guitar added rhythmic accompaniment.
Hopkins died of esophageal cancer in Houston January 30, 1982, at the age of 69. His New York Times obituary named him as "one of the great country blues and perhaps the greatest single influence on rock guitar players. He performed live for six decades and recorded for over 30 years.
Our quality blues t-shirts are perfect for your next music festival, concert or jam, and make great gifts.