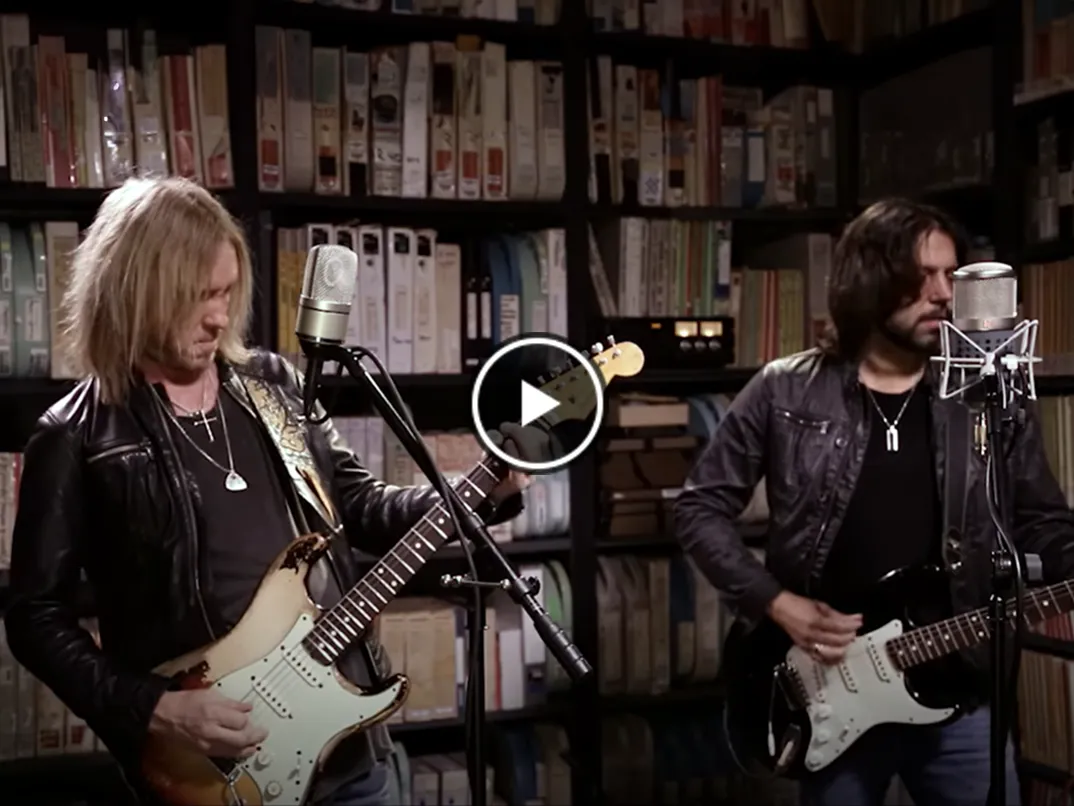 Kenny Wayne Shepherd Band and the Timeless Duo: Kenny and Noah
When you discuss the modern giants of the blues-rock genre, it's hard not to recognize the impactful force that is the Kenny Wayne Shepherd Band. Over the years, this band has solidified their status as key players, breathing fresh life into blues and leaving an indelible mark on the music industry. However, at the heart of the band's success lies the enduring collaboration between Kenny Wayne Shepherd himself and the band's dynamic vocalist, Noah Hunt.
Kenny, a prodigious guitar talent, emerged on the music scene in the mid-1990s. He was quickly recognized not just for his technical prowess, but for his deep appreciation of the blues heritage. His youthful exuberance combined with the maturity of his guitar solos was, and still is, a refreshing presence in the music scene.
Enter Noah Hunt. While Kenny might be the name that attracts the headlines, it's the partnership with Noah that has truly made the KWS Band what it is today. Hunt's vocals, imbued with raw passion and the spirit of the blues, complements Kenny's guitar work in a way that's nothing short of magical. Their synergy on stage and in the studio has resulted in some of the most memorable blues-rock tracks of the last two decades.
One of the standout attributes of the KWS Band is their incredible ability to rework and reinterpret classic blues standards for a new audience. Take, for instance, their rendition of "I'm a King Bee." Originally popularized by Slim Harpo in the 1950s, this song is a staple in the blues genre. Under the Kenny Wayne Shepherd Band's touch, "I'm a King Bee" transforms into a robust blues-rock anthem, with Kenny's fierce guitar riffs and Hunt's resonant vocals. Their version is both a nod to the past and a testament to the timeless appeal of the blues when placed in capable hands.
As we reflect on the Kenny Wayne Shepherd Band's legacy thus far, it's clear that their enduring success can be attributed to more than just musical talent. It's about respect for the blues tradition, innovative reinterpretation, and most importantly, the deep connection between Kenny Wayne Shepherd and Noah Hunt. As long as these two continue to collaborate, blues-rock enthusiasts have a lot to look forward to.
We appreciate your time and dedication to reading our article. For more of the finest blues guitar music, make sure to follow our Facebook page, "I Love Blues Guitar". We share exceptional selections every day. Thank you once again for your continued support and readership.