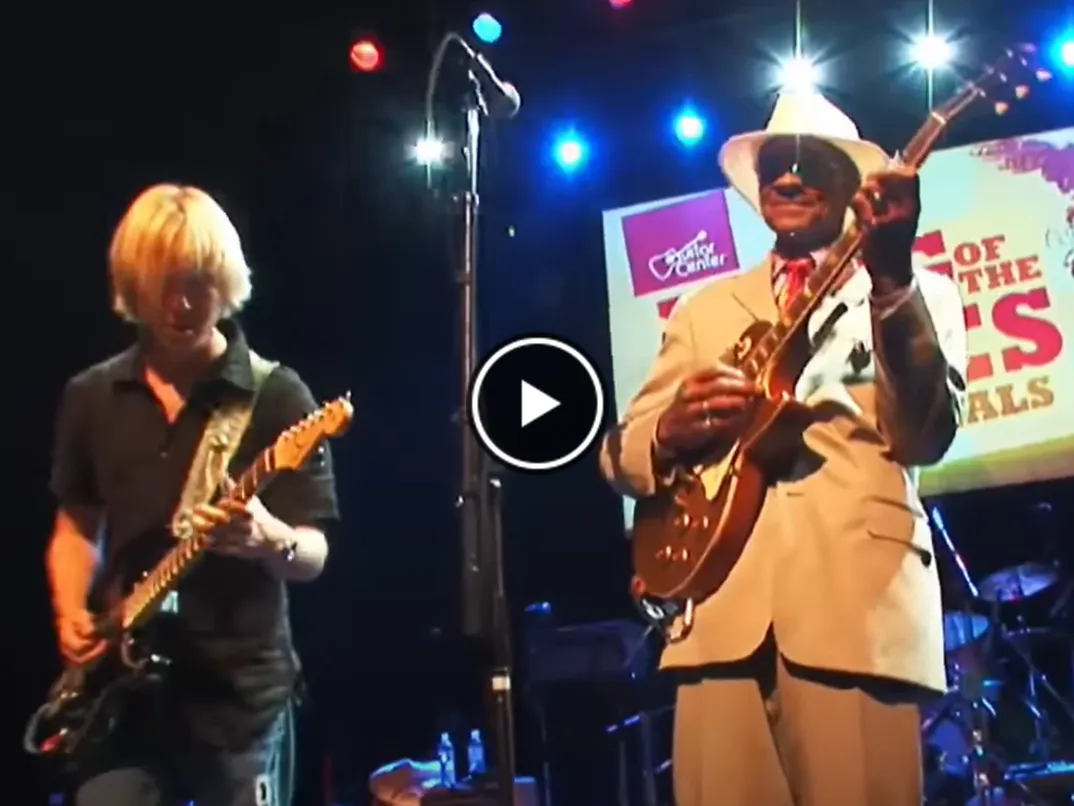 Kenny Wayne Shepherd performs with the legendary Hubert Sumlin at Guitar Center's King of the Blues 2007.
Hubert Charles Sumlin
Hubert Sumlin, born on November 16, 1931, in Greenwood, Mississippi, was a highly influential American blues guitarist. He is best known for his long-time collaboration with the legendary blues singer Howlin' Wolf. Sumlin's guitar playing was a key element in shaping the distinctive sound of Howlin' Wolf's music.
Raised in Hughes, Arkansas, Sumlin's early exposure to music was through his family; his mother played the harmonica, and his brothers were musicians. He got his first guitar at age eight, and his initial influences were both local musicians and the popular blues and gospel music of the time.
Sumlin's professional career began in the early 1950s. He first met Howlin' Wolf in 1951, and after a brief stint with James Cotton, he joined Howlin' Wolf's band in 1953. This collaboration would last, with some brief interruptions, for about two decades until Howlin' Wolf's death in 1976. Sumlin's guitar work was integral to the band, contributing to the creation of some of the most memorable and influential blues recordings of the era.
Sumlin's style was notable for its raw expressiveness, innovative use of distortion, and emotional depth. He was not a traditional soloist; instead, his playing was deeply intertwined with Howlin' Wolf's vocal lines, enhancing the emotional intensity of the music. This interplay between voice and guitar became a hallmark of Sumlin's style and influenced many guitarists in blues and rock.
After Howlin' Wolf's death, Sumlin continued to perform and record, both as a solo artist and with other musicians. He released several albums under his own name and made guest appearances on numerous recordings. His contributions to the blues were widely recognized; he was inducted into the Blues Foundation Hall of Fame in 2008.
Sumlin's influence extended beyond the blues genre, impacting many rock guitarists. Artists like Keith Richards, Eric Clapton, and Jimmy Page cited him as a major influence. Despite this, he remained a humble and approachable figure, often sharing his knowledge with younger musicians.
Hubert Sumlin passed away on December 4, 2011, in Wayne, New Jersey. His legacy continues to live on through his recordings and the many guitarists he influenced. He is remembered not only for his exceptional musicianship but also for his gentle and kind-hearted nature.
Kenny Wayne Shepherd
Kenny Wayne Shepherd is an American singer/songwriter and guitarist born in Shreveport Louisiana in 1977. It was his home environment where he developed his love for blues, rock, hard rock, and blues-rock. Kenney would often follow his father around when he planned concert events in the area. His grandmother also bought him guitars and supported his love of music. Kenny was surrounded by music during his early years. At 7 years old he taught himself to play the guitar after seeing Stevie Ray Vaughan. He would play his guitar one note at a time until he could learn chord progressions. He picked up the music from the collection of C D"s his father kept at home,
At the age of 13 years old, the great blues musician Bryan lee surprised him and called him on stage to play. A video was recorded and sent to the head of Giant Records who signed him to a record deal. He would stay at Giant Records to create many more records. He has released 10 total albums from 1995 to 2019. Many of these albums have earned critical acclaim around the world. Shepherd has won several music awards including multiple Grammy and Billboard Music Awards. He has been playing professionally since 1990.
Kenny Wayne Shepherd is a self-taught guitarist and singer/songwriter who started with nothing and is now making millions of dollars doing what he loves. There is an old saying that says, "Find your passion in life and make it work." Shepherd is recording albums and performing in concerts to show his passion for the blues and rock genres of music. He plays in venues all around the world with some of the world's greatest blues and rock singers and musicians. He is paving the way for those young blues and rock musicians who are yet to come and lend their talents to the world. Kenny Wayne Shepherd is an American blues and rock legend.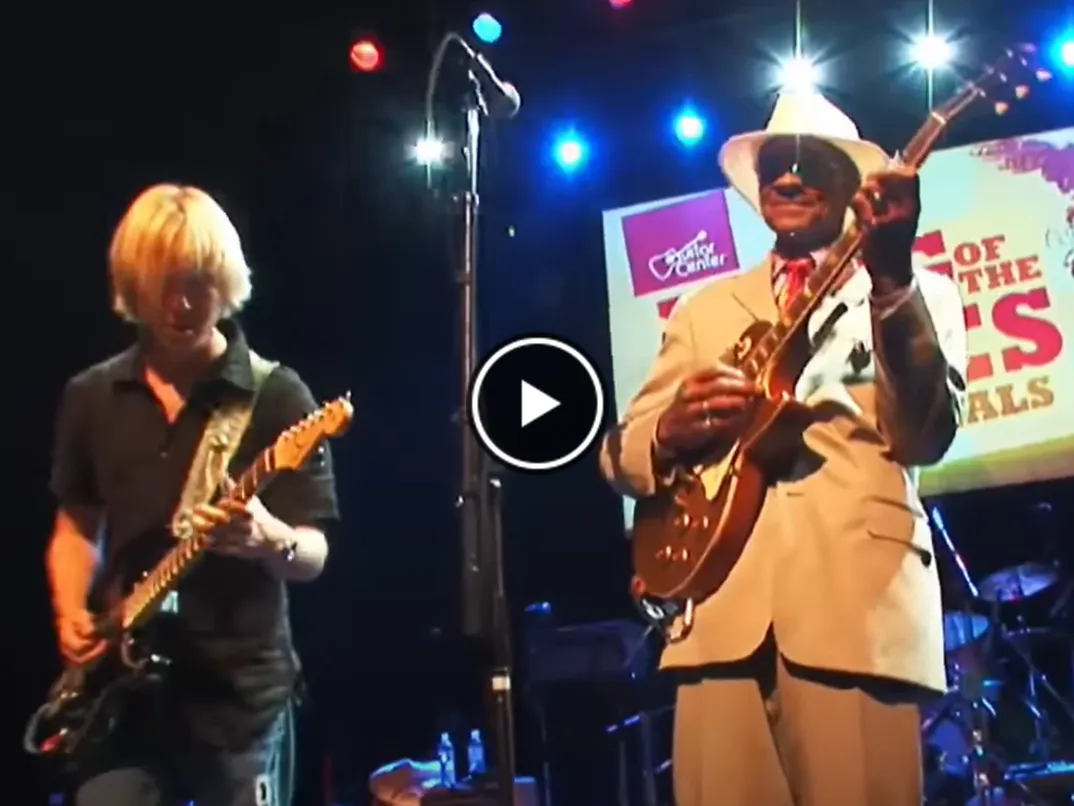 We appreciate your time and dedication to reading our article. For more of the finest blues guitar music, make sure to follow our Facebook page, "I Love Blues Guitar". We share exceptional selections every day. Thank you once again for your continued support and readership.