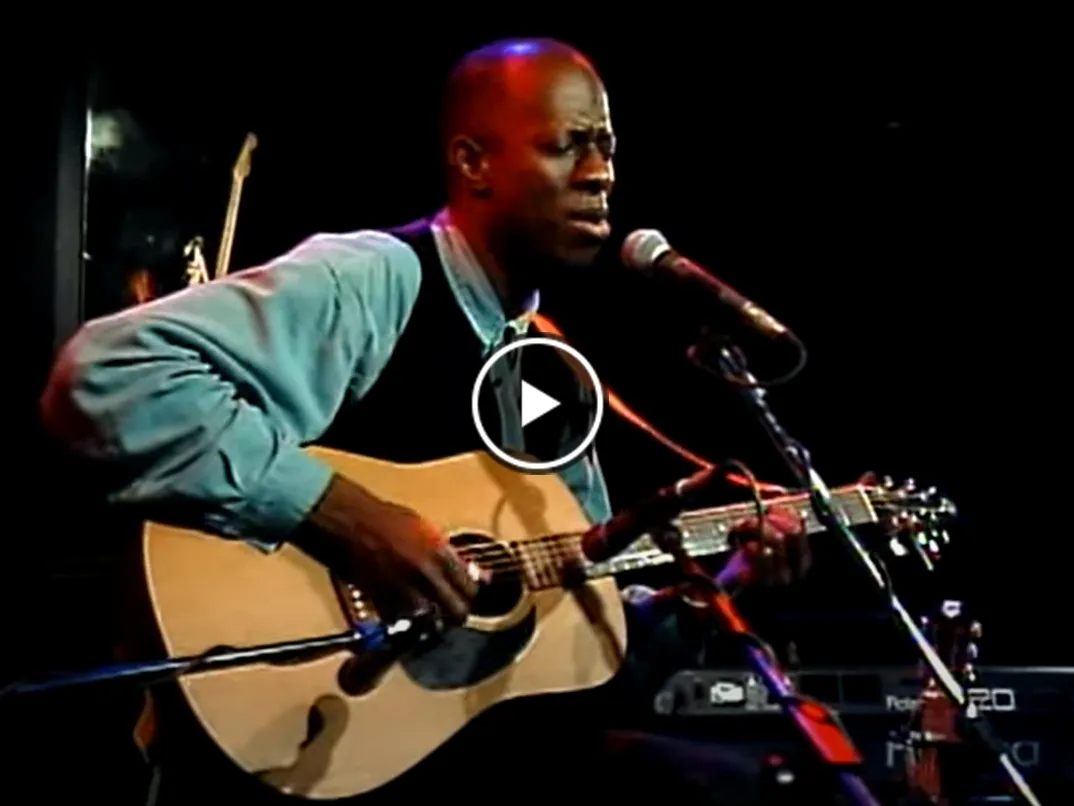 Kind Hearted Woman Blues
"Kind Hearted Woman Blues" is a blues song recorded on November 23, 1936 in San Antonio, Texas, by legendary bluesman Robert Johnson. The song was originally released on 78 rpm format as Vocalion 03416 and ARC 7-03-56. Johnson performed the song in the key of A, and recorded two takes, the first of which contains his only recorded guitar solo.
Like many of Johnson's songs, "Kind Hearted Woman Blues" is a staple in the repertoires of many blues musicians and has been recorded by dozens of traditional and contemporary blues figures, including Keb' Mo'.
Keb' Mo' (Kevin Moore) is a three-time American Grammy Award-winning blues musician. He is a singer, guitarist, and songwriter, currently living in Nashville, Tennessee. He has been described as "a living link to the seminal Delta blues that traveled up the Mississippi River and across the expanse of America". His post-modern blues style is influenced by many eras and genres, including folk, rock, jazz, and pop.
Keb' Mo'
"The blues is closer to the church, I think. You know, it's going back to the savior, the blues is closer to church music because the church people didn't like the blues. You know, like they didn't like rock and roll. … So the blues is, you know, it's kind of evil in a sense. But it's actually the same music." Said Keb in his interview for Huffington Post (Read more: huffingtonpost.com)
The latest release from Keb is "Keb' Mo' Live – That Hot Pink Blues Album." It captures him at his best on his 2015 tour. The 16 tracks on two discs were recorded in nine different cities across the country. "Hot Pink"  essentially proves that all Keb' Mo' albums should be live albums.